posted by
vtsy
on
Fri, 04/17/2015 - 15:40
According to the invitation of The Japan Advanced Institute of Science and Technology (JAIST), from 28 to 31 March 2015 the delegation of University of Transport and Communications (UTC) led by the Rector Prof. Dr. Tran Dac Su visited and signed the Cooperation Agreement with JAIST.
Rector of UTC Prof. Tran Dac Su and Director of JAIST Prof. Tetsuo Asano signed the Cooperation Agreement
JAIST is a graduate education and research institute which is first-rate in Japan and well-known in the world. This institute was established in 1990 according to the model of USA, located in Kanazawa city, Ishikawa prefecture, Japan. After 25 years of foundation and development, JAIST has devoted to the society many large scientific projects, educated over 1,200 doctors and about 6,000 masters, of which hundreds were Vietnamese people.
At present, the Institute has a total of 900 students including PhD and master students, and about 300 of them are foreign students from many other countries. There are 150 lecturers including nearly 30 professors are foreigners and about 150 administrative staff and servicers.  Professors of the Institute are leading scientists in Japan and around the world. Many of them who got Nobel Prize in science have been teaching here. The Institute has three schools representing for three main research directions. These are School of Materials Science, School of Information Science and School of Knowledge Science. It has 32 labs and modern scientific research centers serving research and education activities. JAIST possesses the most modern equipments in the world, for example Vector NEC-SX9, Server cray XT-5, Microscopes capture hydrogen atoms; Magnetic resonance machine 800, clean rooms at different classes - class 1,000; class 100; and class 10, etc. All professors and students are using the Institute's facilities. As the name of JAIST, research results are new ideas, new scientific and technological achievements devoting to the humanity.
Research and education directions of JAIST are similar to education disciplines of some faculties, institutes of UTC such as Electrical and Electronic Engineering Faculty, Information Technology Faculty, Mechanical Engineering Faculty, Transport and Economics Faculty, Institute of Transport Safety and Environment, Institute of Transport Planning and Management. Up to now, there are 3 lecturers of UTC that have been educated at JAIST.
With Vietnam in general, JAIST is a destination of many excellent PhD students and talented scientists. Over 90 PhDs and 80 masters graduated from JAIST. Now there are 50 Vietnamese people studying and working here including 5 people who are professors and associate professors working for JAIST. Typically, Prof. Ho Tu Bao (Ho Sensei) has been working for JAIST from 1993 up to now. As perceived by the former General Director of FPT Nguyen Thanh Nam after his visit to JAIST in 2011, he expressed that "JAIST was a Vietnamese scientific village in Japan".
University of Transport and Communications is a university signing agreement with JAIST after other big universities of Vietnam like Vietnam National University in Hanoi and Ho Chi Minh City, Hue University, Hanoi University of Science and Technology. This is a good opportunity for UTC's lecturers and students to participate in cooperative programs between UTC and JAIST and to take part in master and doctor courses at JAIST by the scholarships of 911 Program and other sources.
VTS.
Some photos of the working visit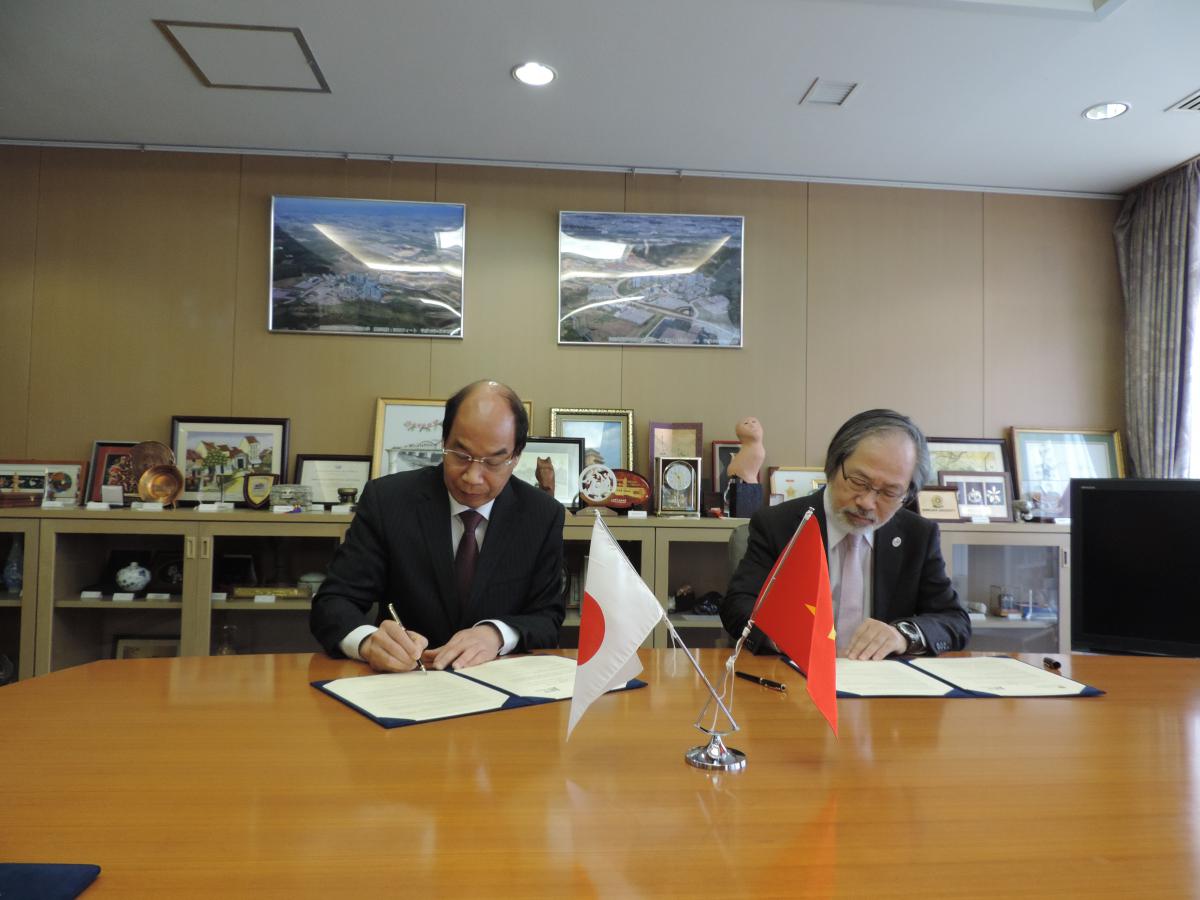 Rector of UTC and Director of JAIST were signing the Cooperation Agreement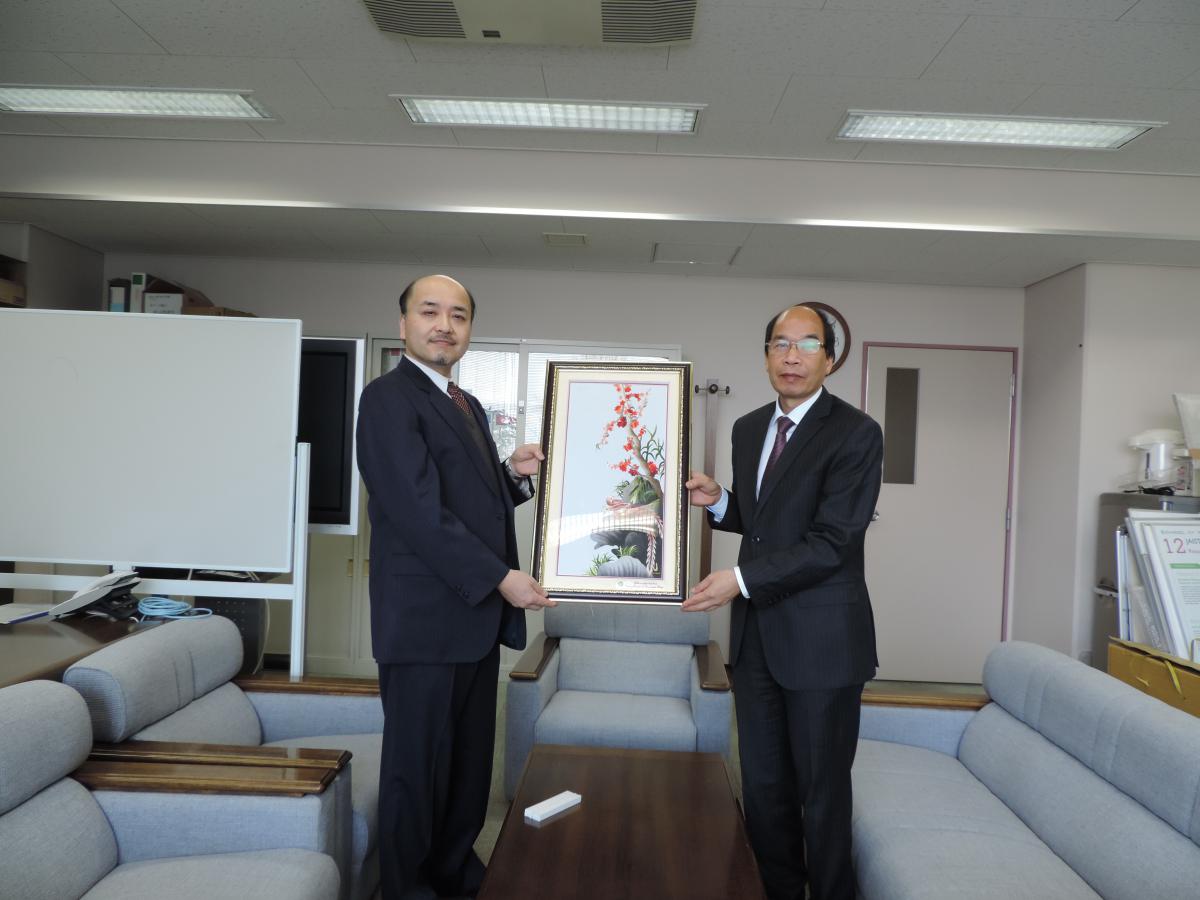 Prof. Toshifumi Tsukahara - Dean of School of Materials Science Received the delegation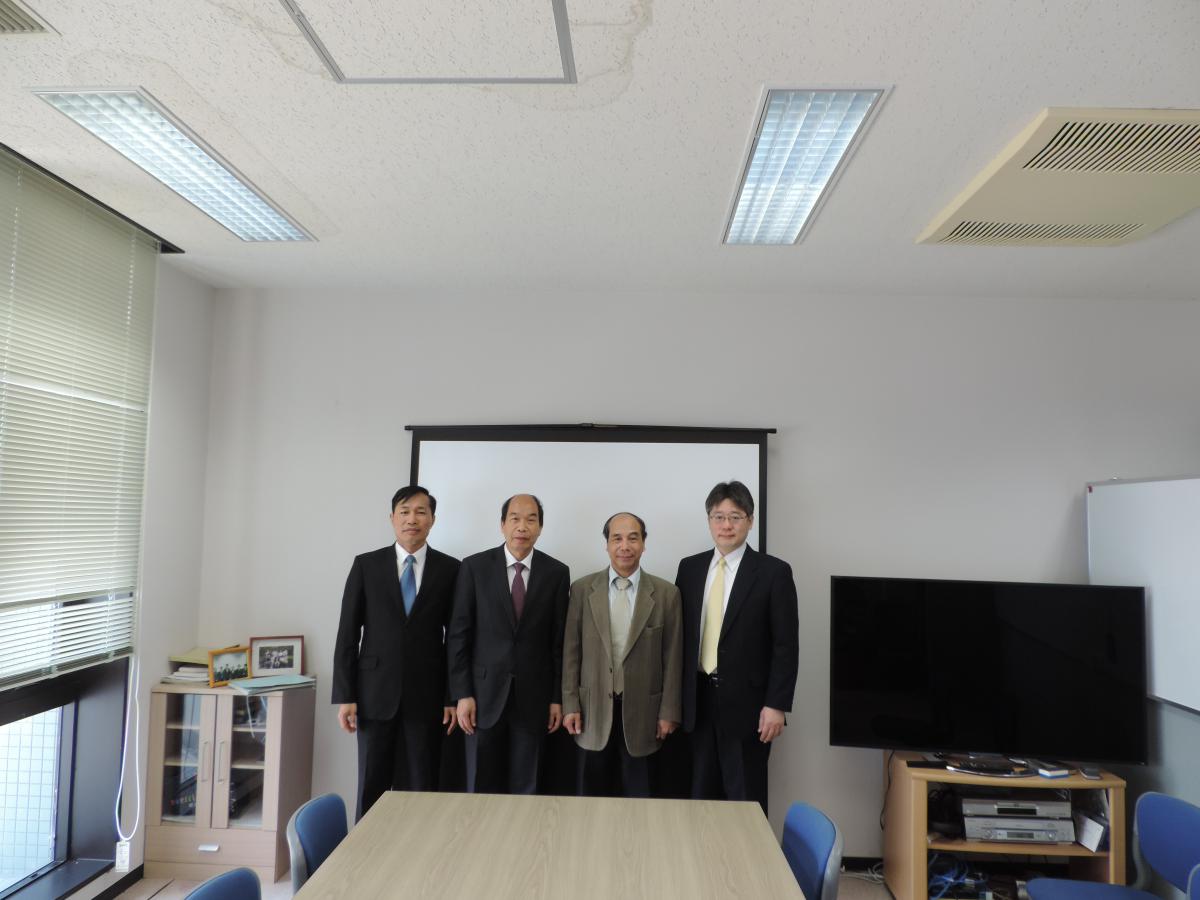 Working with Prof. Hideyuki Murata (your right side) and Prof. Ho Tu Bao (second one from the right side)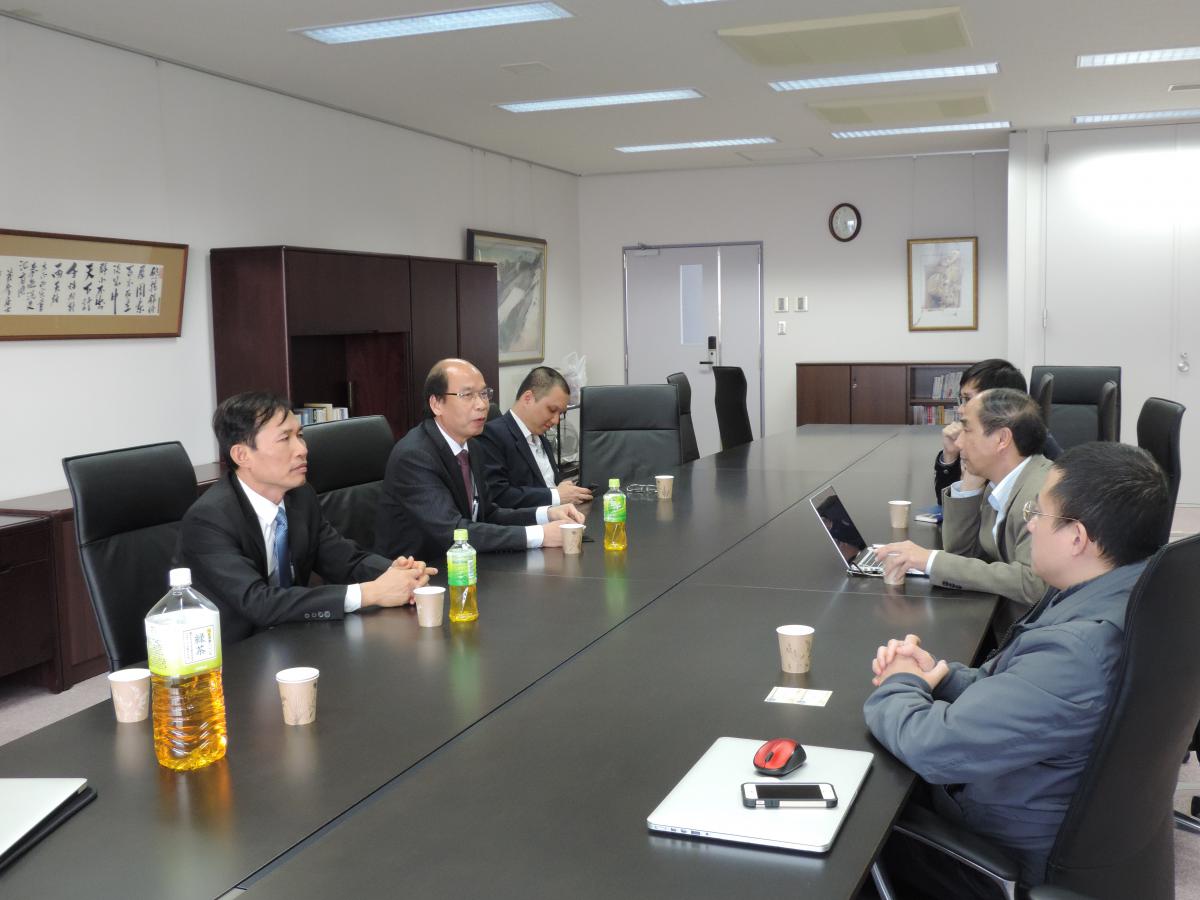 Discussing with Professors and Associate Professors who are Vietnamese people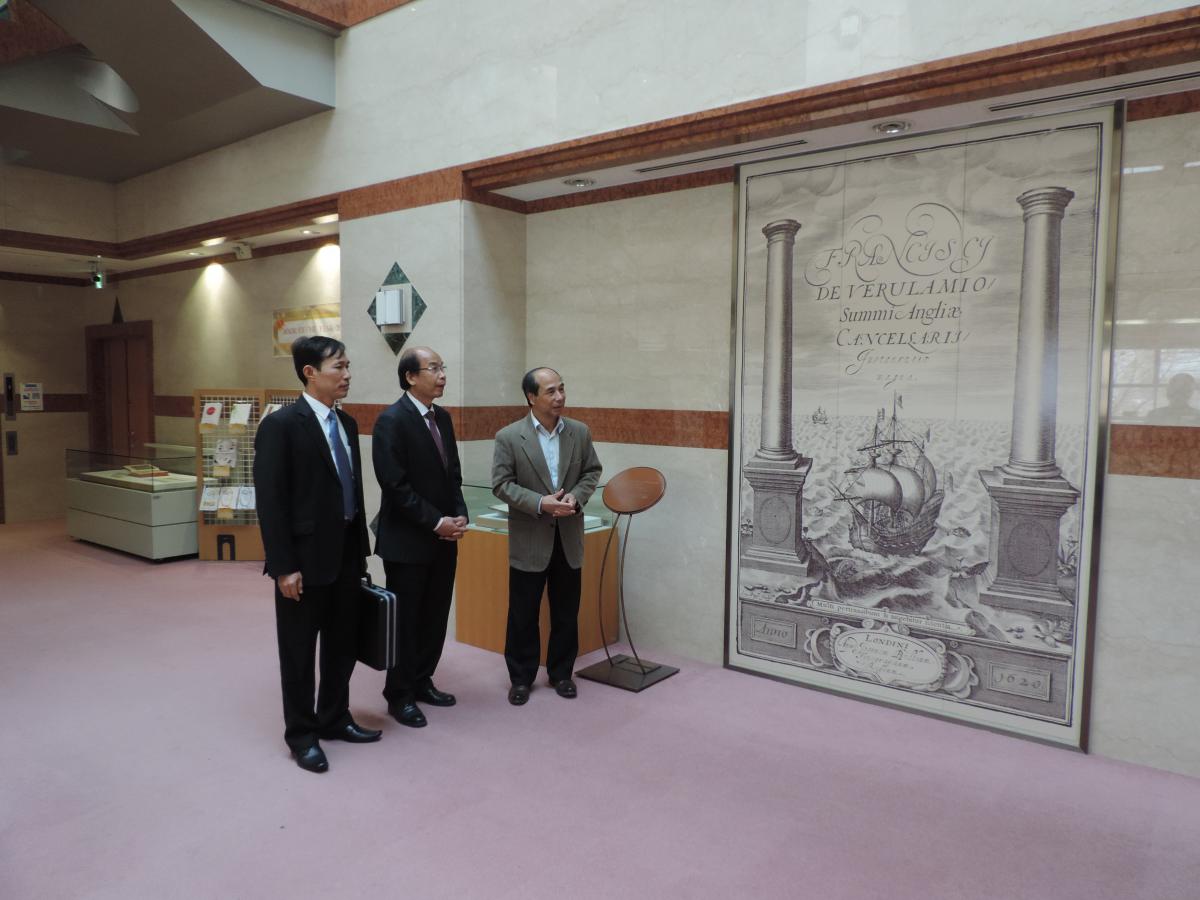 Visiting Library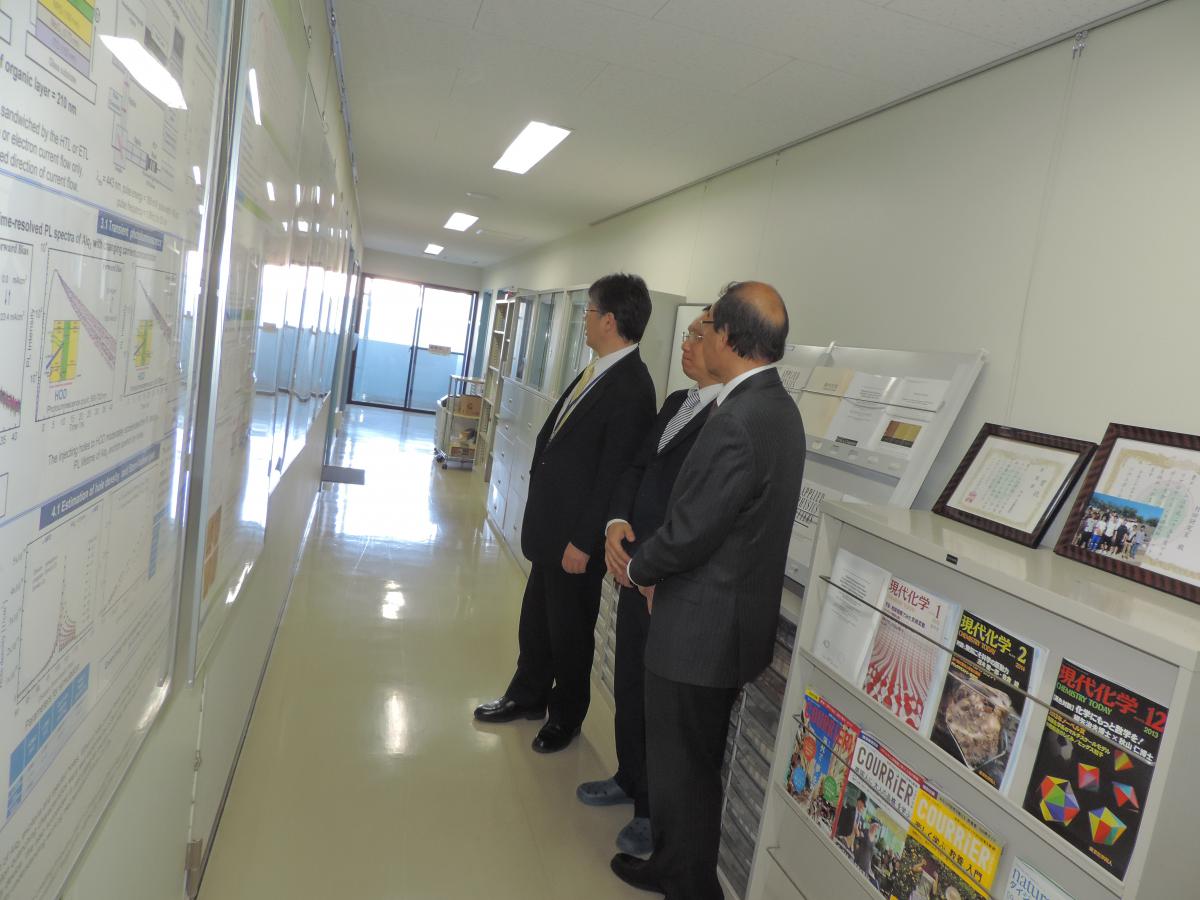 Visiting scientific research projects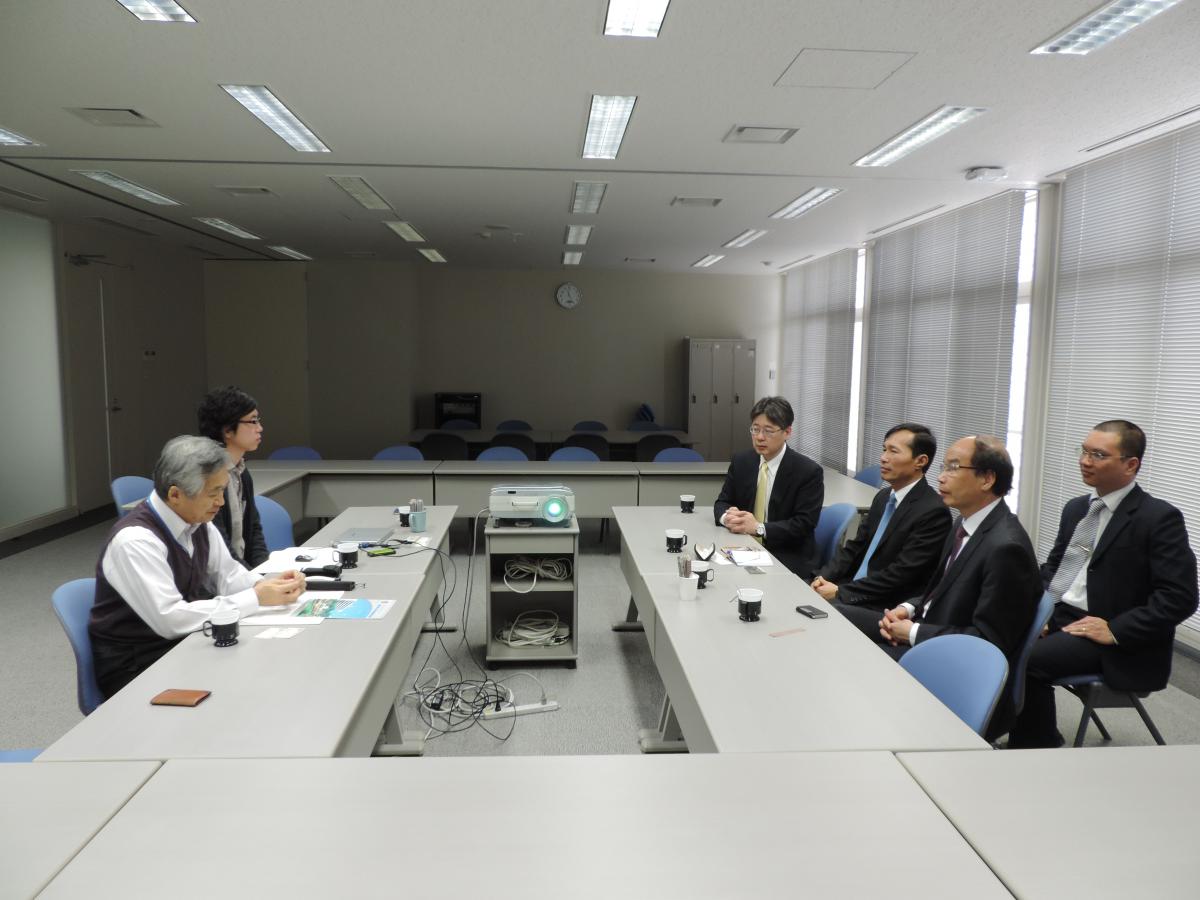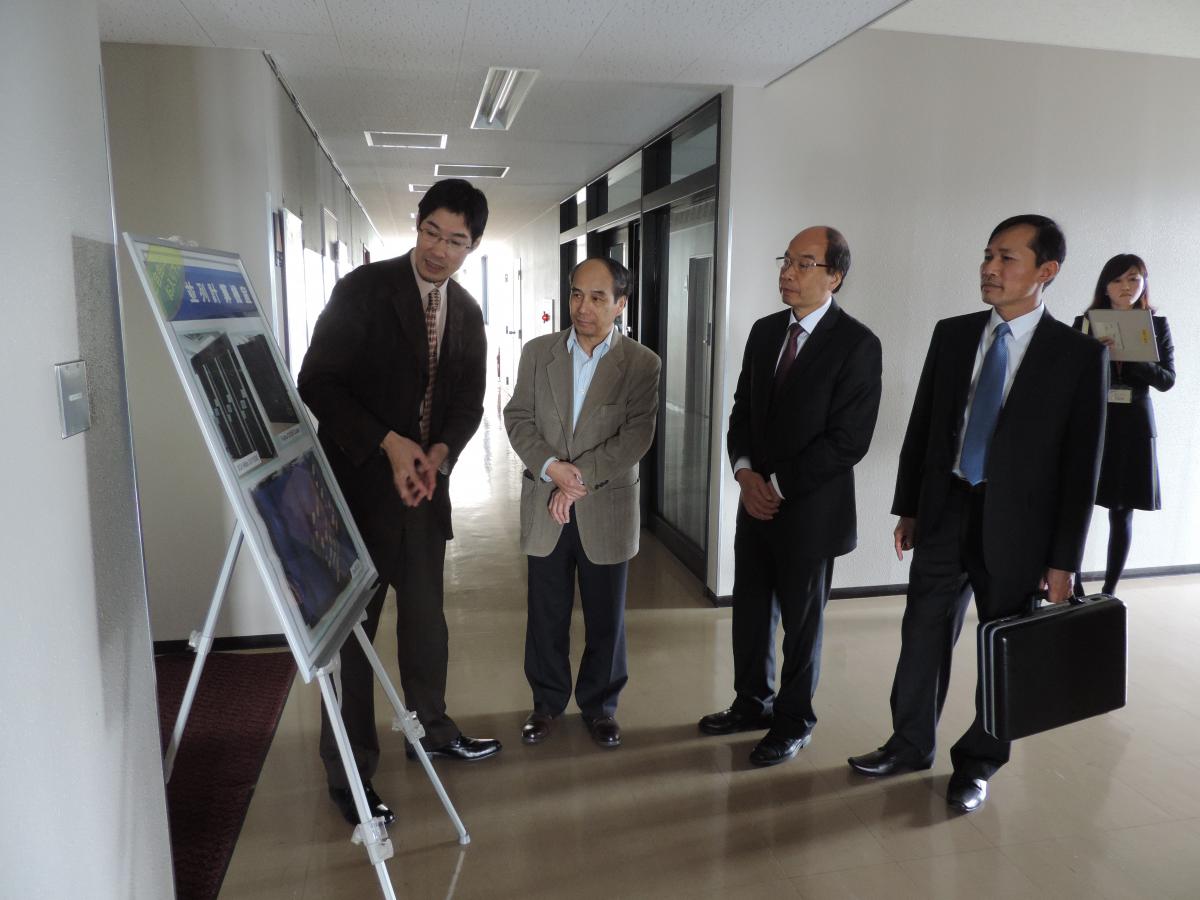 Visiting Labs and discussing with professors