With the aim of "Cooperation – Development", the University of Transport and Communications (UTC) has paid much attention to the international cooperation activities in various fields. The UTC has always maintained and established the cooperation with international partners. Currently, the UTC has the cooperative relationship with many partners from the countries such as USA, UK, Germany, Russia, France, Japan, Korea, Canada, Australia, Singapore, Thailand, Laos, Cambodia, etc. in order to implement educational programs and modernize experimental equipment serving training and scientific research activities.
Based on promoting each side's advantages, a lot of international projects, cooperation programs have been implemented in the following fields:
Implementation of training cooperation and scientific research programs with foreign universities and organizations funded by Vietnamese Government and other financial sources.
Successful organization and co-organization of important international scientific workshops/conferences.
Exchange of lecturers and students with foreign universities in training activities, academic exchange as well as training undergraduates, masters and doctors.
In recent years, despite being affected by the Covid-19 epidemic, international cooperation activities have continued to be maintained and promoted by diversifying forms of exchange and connection. Regarding student exchange, in addition to promoting bilateral exchange programs with traditional partners, the University has promoted the implementation of multilateral exchange programs by signing cooperation agreements and participating in student exchange network with more than 600 universities/educational institutions from 36 Asia-Pacific countries/regions of University Mobility in Asia and the Pacific (UMAP). Every year, there are still about 20-30 students from the following countries: France, Germany, Japan, and the Czech Republic who register for a short-term exchange program at the university. The number of international students from Laos and Cambodia studying long-term at the university is also increasing, maintaining at 70-80 students. Important international scientific conferences are held every year, which have actively contributed to the development of education and training career of the University in the international integration environment.
Some typical training programs and projects:
Along with that, through activities to strengthen promotion, exchange with partners, cooperation activities in governance, science and technology transfer are increasing and operating effectively. Some following typical programs and projects are being implemented:
- Project "Renewed University Leadership in South East Asia" (PURSEA) funded by the European Union's Erasmus+ programme;
- Project "Assessing Wide Flange Girder Technology for Transport Infrastructure Projects in Vietnam" under the Aus4Transport Program is a non-refundable facility granted by the Government of Australia through the Department of Foreign Affairs and Trade (DFAT) to the Government of Vietnam through the Ministry of Transport (MOT).
- Project "Innovation and enterprise mentoring network to support the role of universities in the Vietnamese creative industry" within the framework of the Vietnam – UK Higher Education Integration Program supported by the British Council (UK) and the Vietnamese Ministry of Education and Training.
- Project "Restructuring research activities in relation to quality processes" funded by AUF.
- Belgium-Vietnam Bilateral project "Damage Assessment Tools for Structural Health Monitoring of Vietnamese Infrastructure" funded by VLIR-UOS.
- Vietnam-UK Bilateral project "Periodic system of bridge health monitoring by surrounding vibration using wireless sensors" funded by the Vietnamese Ministry of Education and Training.
- Project "Digital Twin Model for Damage Detection and Structural Health Monitoring in Vietnam" funded by Newton Fund Institutional Links through British Council.
Cooperation to support scholarships for students:
Dozens of scholarship funds are sponsored by alumni, international and domestic organizations and enterprises, typically:
- Traditional scholarship fund of UTC's alumni
- Nippon Steel Scholarship Fund
- Kawakin Scholarship Fund
- Daizotec Scholarship
- Toyota Scholarship
- GSS Scholarship
- DENSO Scholarship
- Vietnam Register Scholarship
- Viettel Scholarship
- Mitsubishi Electric Vietnam Scholarship
- Samsung Electric Vietnam Scholarship
Cooperation to promote scientific research:
Science Journal of Transportation cooperated between University of Transport and Communications, Moscow Automobile and Road Construction State Technical University (MADI) and Southwest Jiaotong University has been annually published.
In order to strengthen the development of science and technology cooperation with foreign partners, the University has proactively established Vietnam-Japan Research Development Center, Vietnam-Germany Research Center, Vietnam-Korea Transport Infrastructure Cooperation Center, Center for research and application of construction technology, …
Many conferences/workshops and international scientific research are implemented successfully that got much attention and appreciation of national as well as international scientists and administrative staff. Additionally, these workshops have contributed a lot of effective solutions to transport planning and management and sustainable development in Vietnam.
SOME PHOTOS OF INTERNATIONAL COOPERATION ACTIVITIES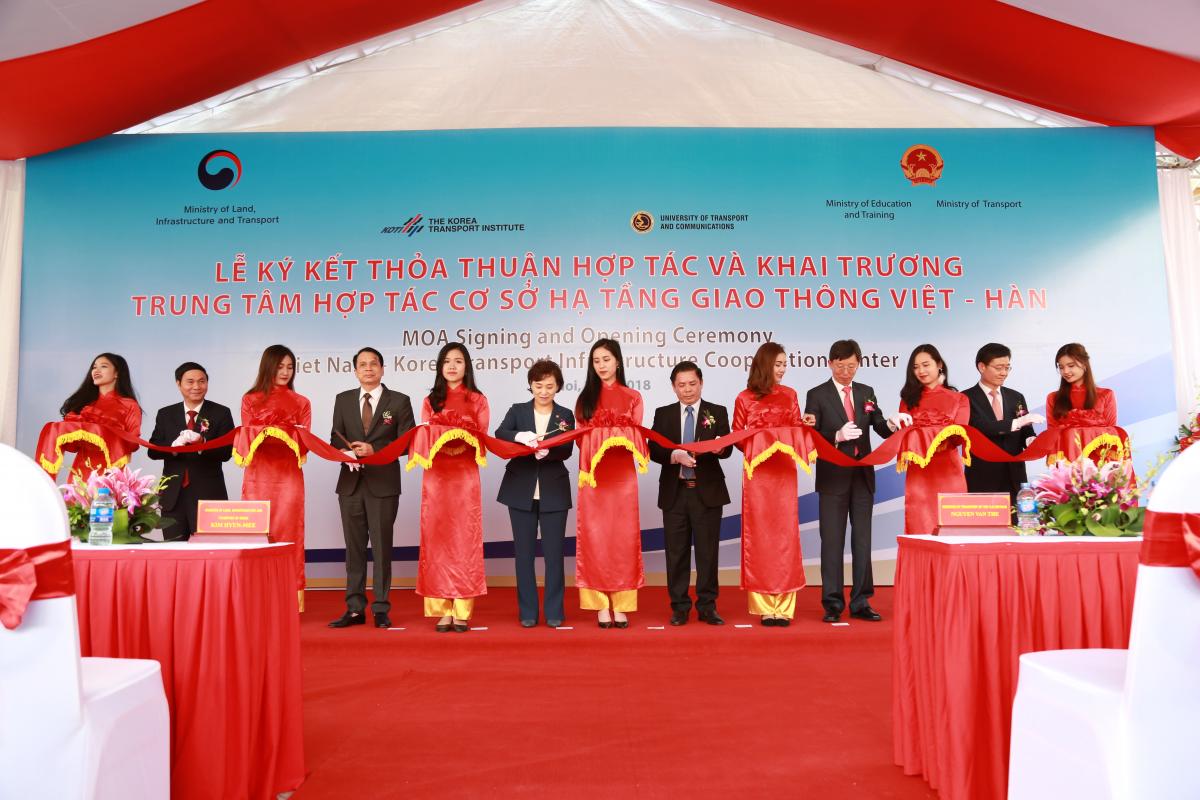 MOA Signing and Opening Ceremony
Vietnam-Korea Transport Infrastructure Cooperation Center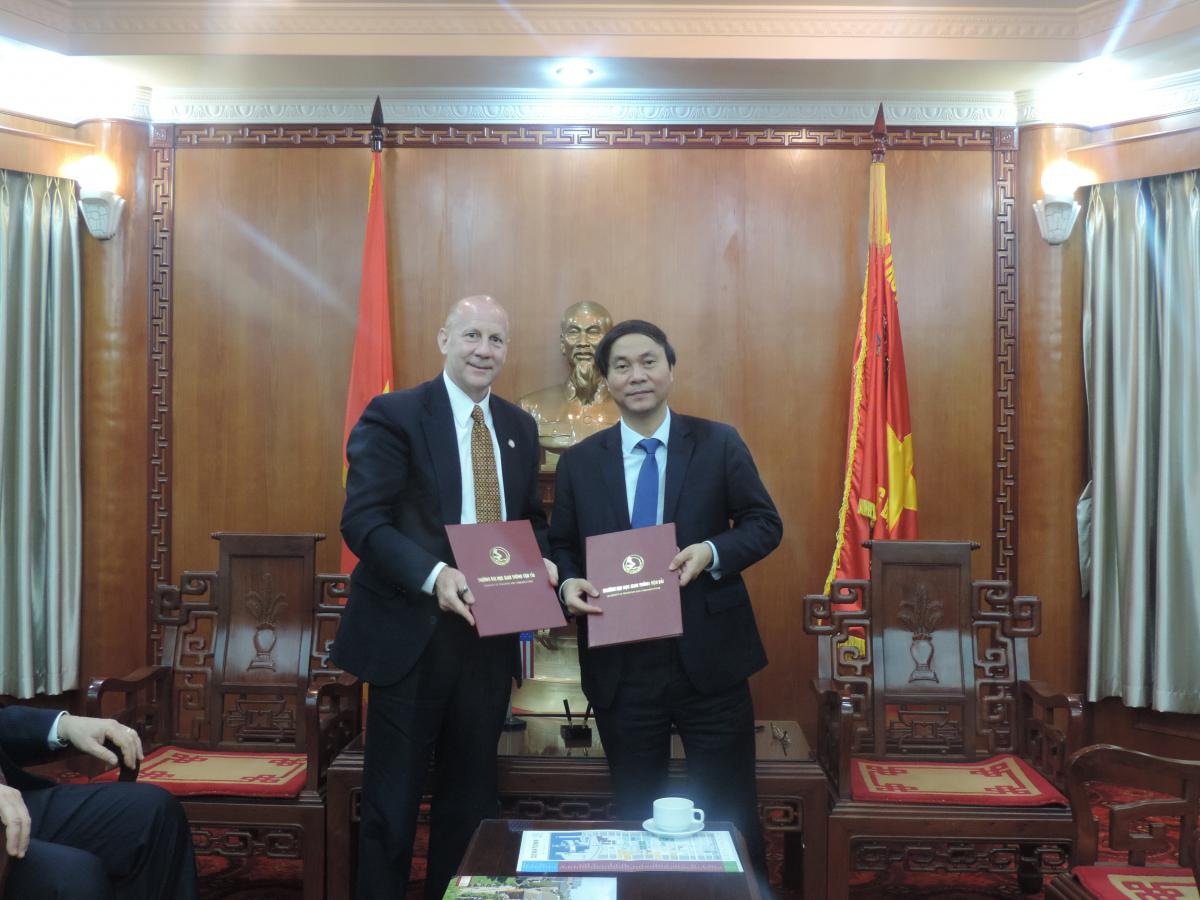 Cooperation Signing with the University of Gannon (US)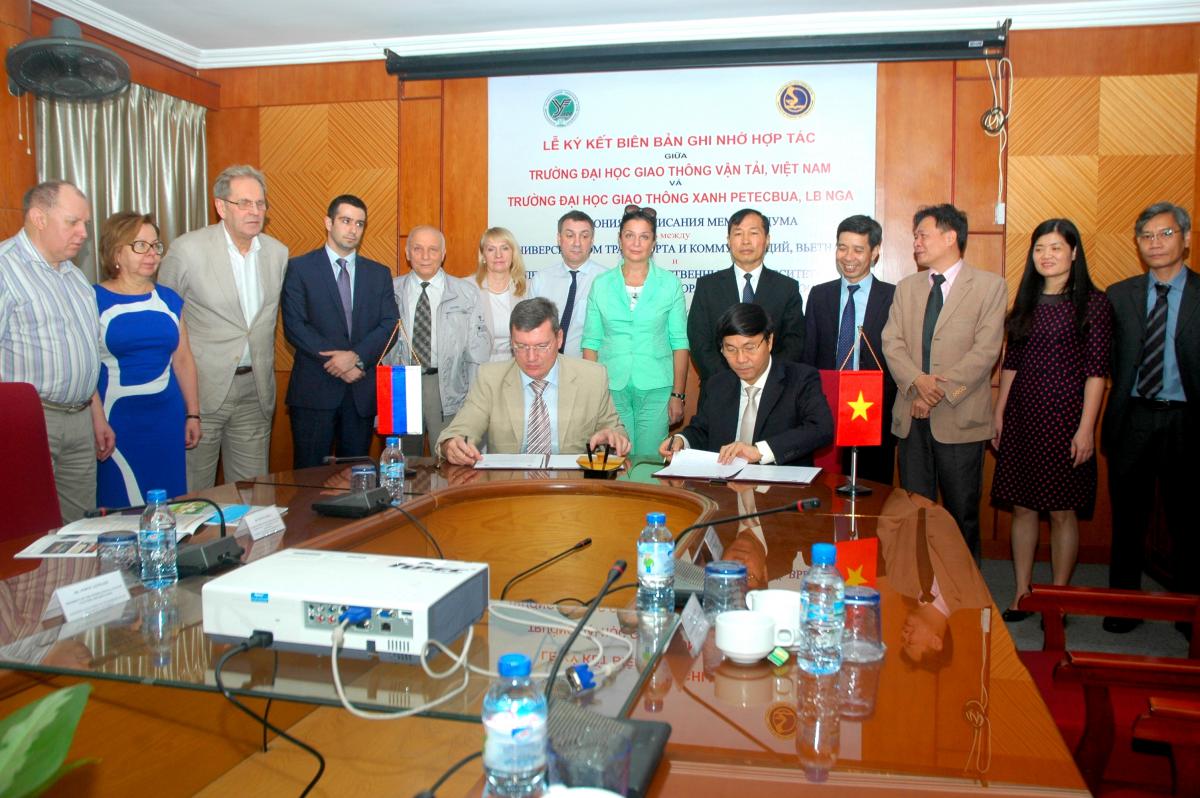 Cooperation Signing with the Emperor Alexander I St. Petersburg State Transport University (Russia)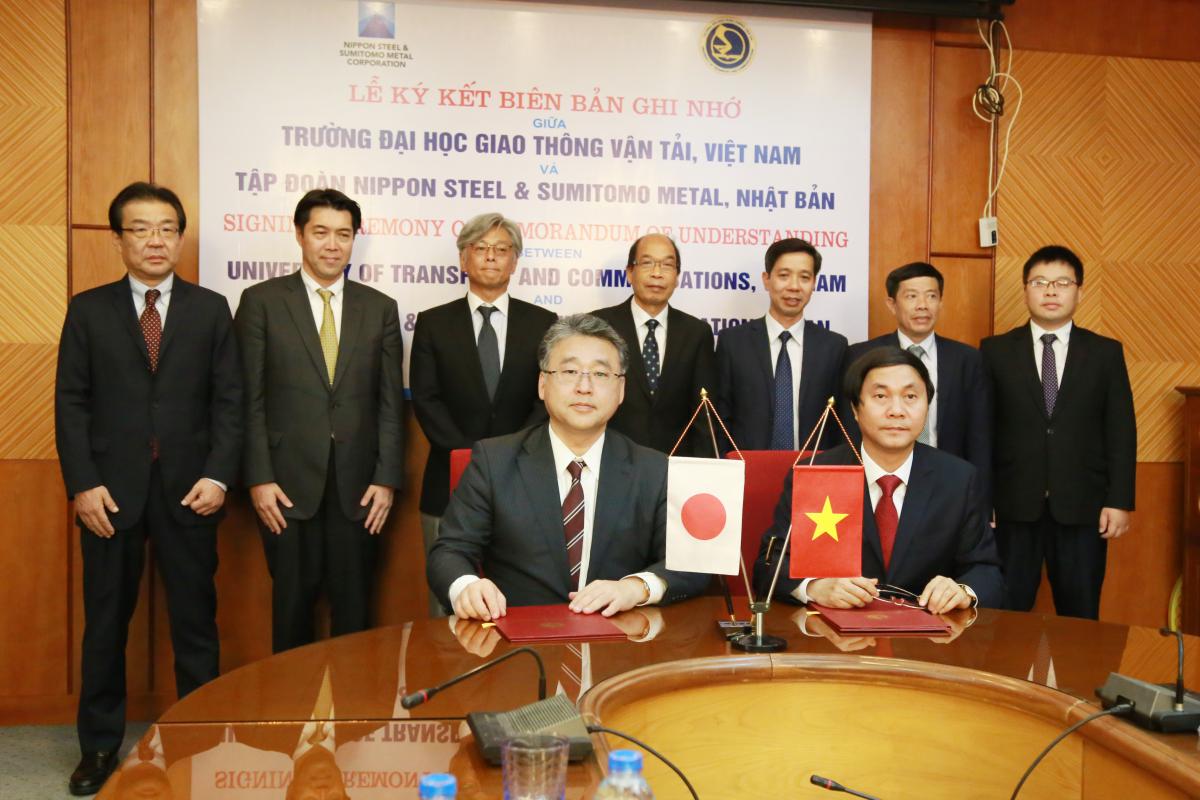 Signing Cooperation Agreement with Nippon Steel & Sumitomo Metal Corporation (Japan)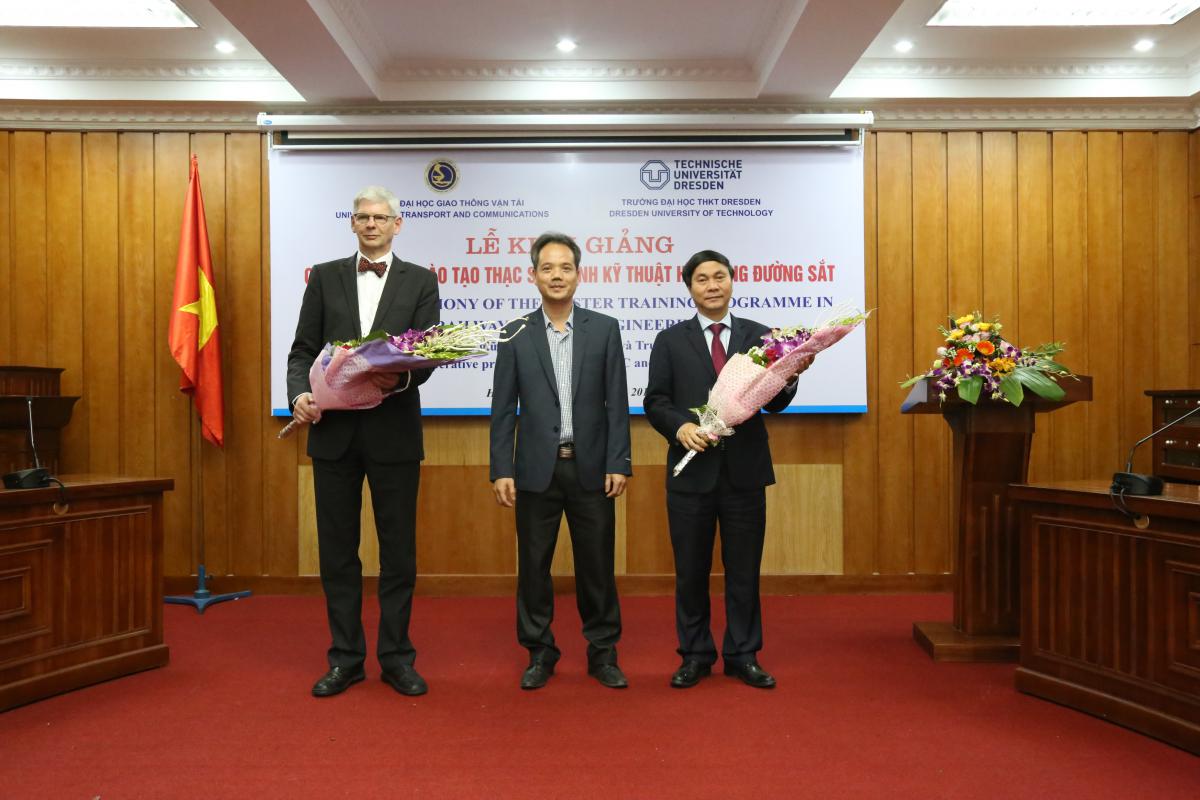 Opening Ceremony of Cooperative Program of Master Education on Railway System Engineering, UTC and TU Dresden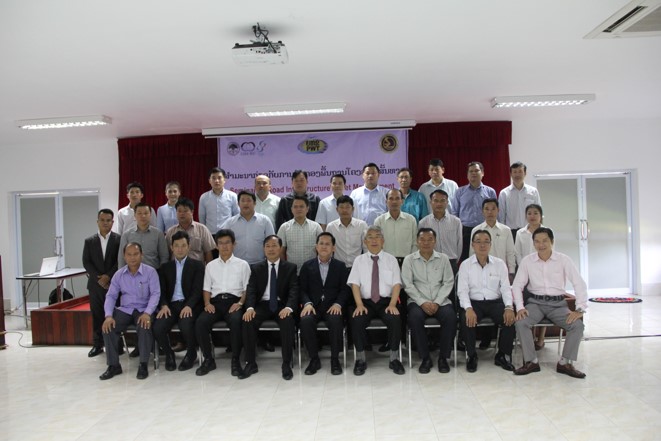 Opening Ceremony of International Training Course at Vientiane, Laos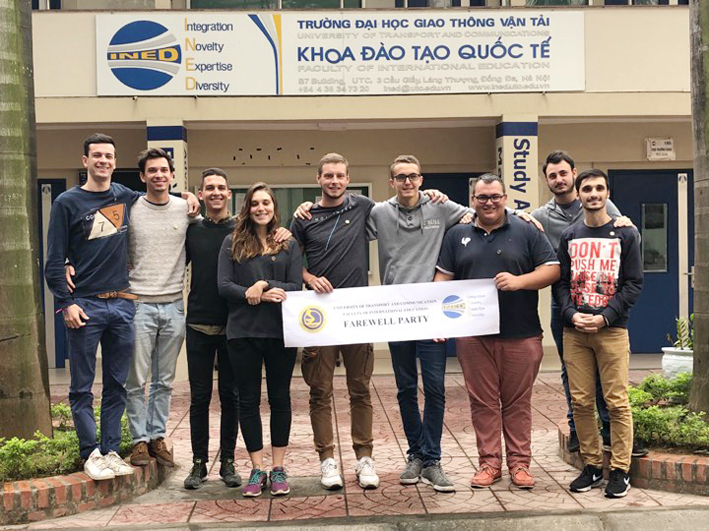 International Students at UTC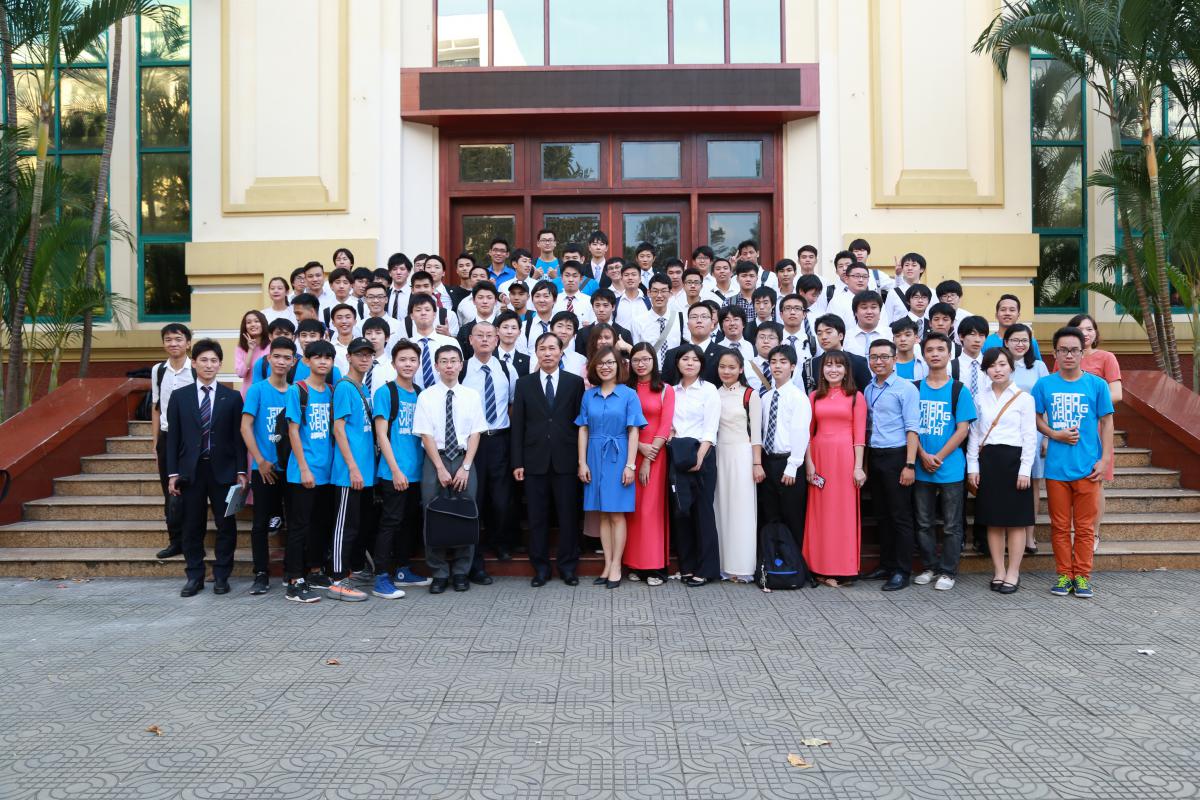 Vietnam - Japan International Student Exchange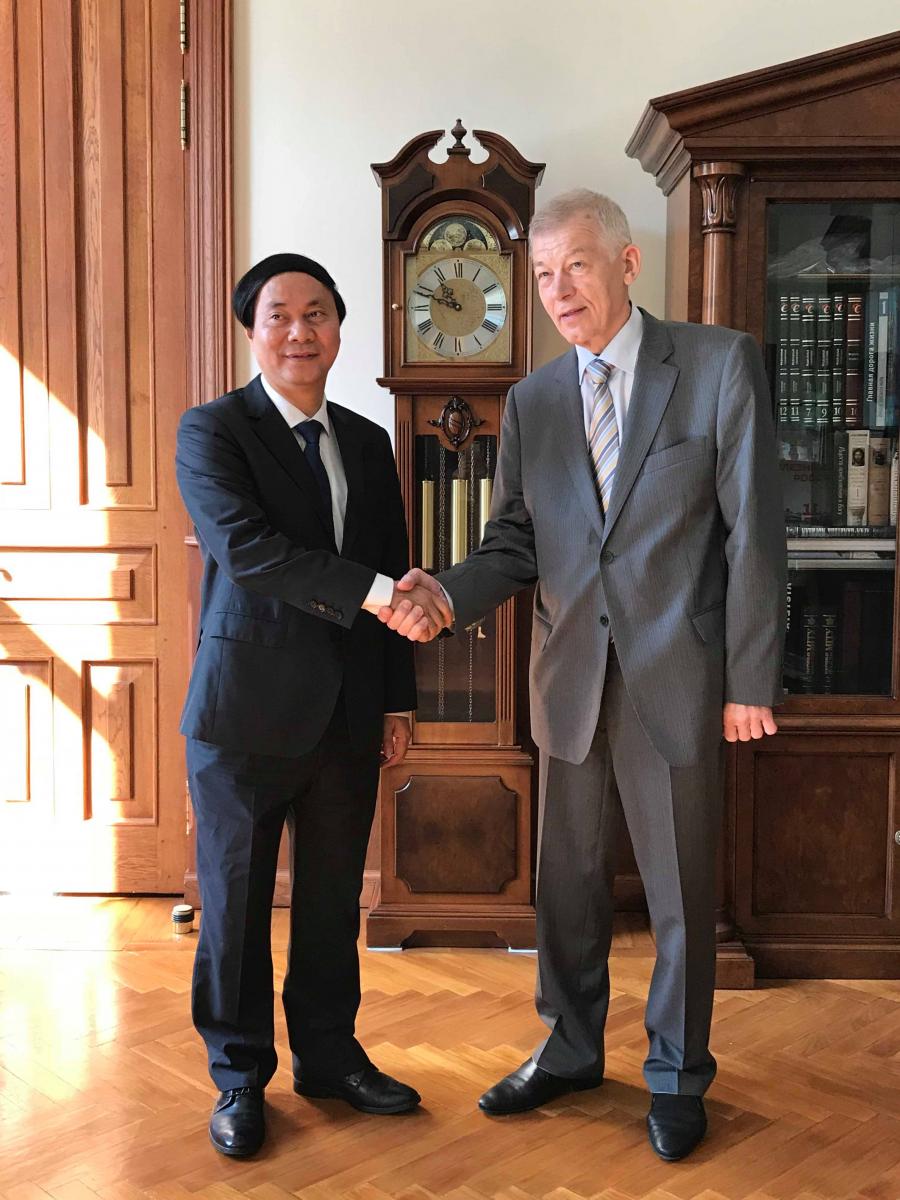 President Nguyen Ngoc Long and Rector Boris A.Levin at Russian University of Transport (RUT-MIIT)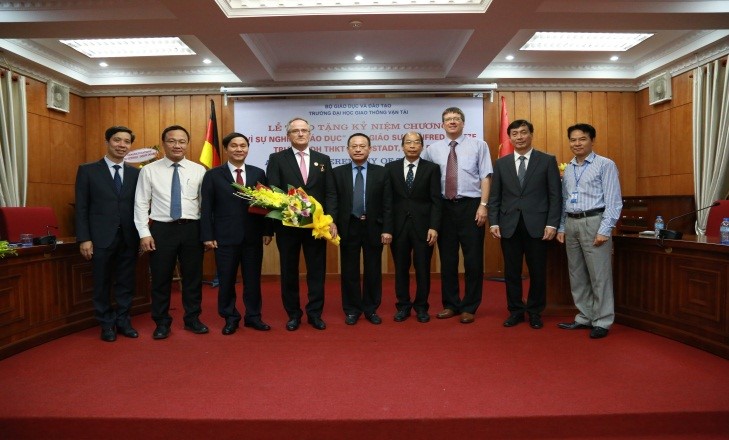 Ceremony of Awarding the Medal "For the Cause of Education" to Prof. Manfred Boltze - TU Darmstadt, Germany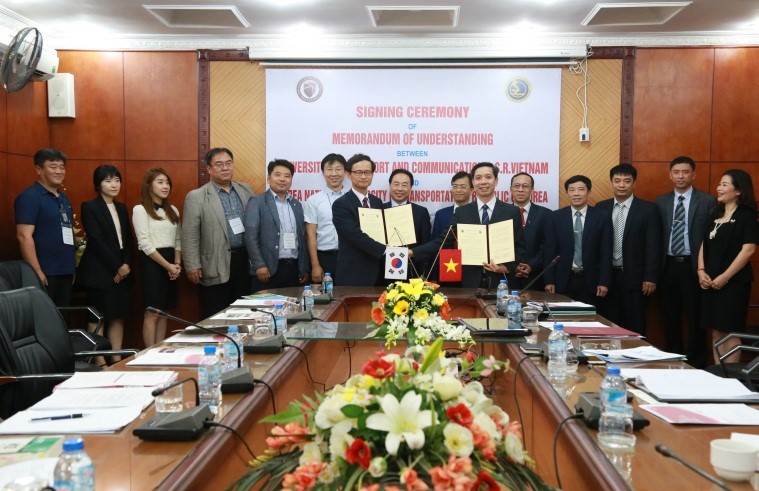 Signing Agreement with Korea National University of Transportation
COOPERATION WITH DOMESTIC AGENCIES AND ENTERPRISES
The University has signed and maintained cooperation activities with 70 domestic partners, which are agencies, enterprises and localities to solve practical problems and increase resources for research activities. Cooperation activities have brought encouraging results, contributing to promoting the development of the University and its partners.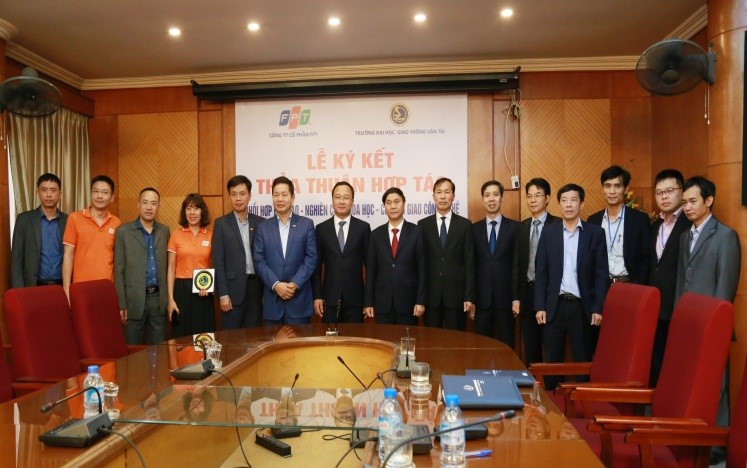 Signing Cooperation Agreement with FPT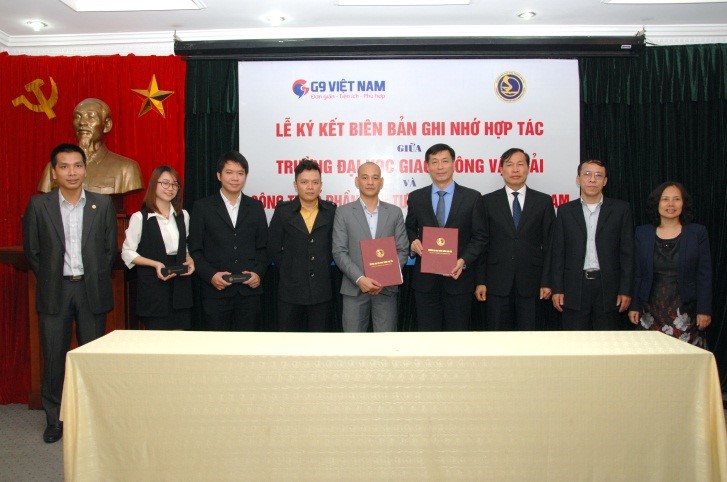 Signing MoU with G9 Vietnam
The training programs, contents and methods have been renewed in three basic directions: international integration; in accordance with the conditions of Vietnam, and meeting the needs of the transport industry.
Dozens of training courses have been opened to improve professional qualifications and retrain staff for the transport sector.
Hundreds of science and technology research projects with many key topics to solve key science and technology issues in the field of transportation have been implemented.
Agencies and enterprises are always a reliable address for students of the UTC to visit, perform an internship and choose to work after graduation.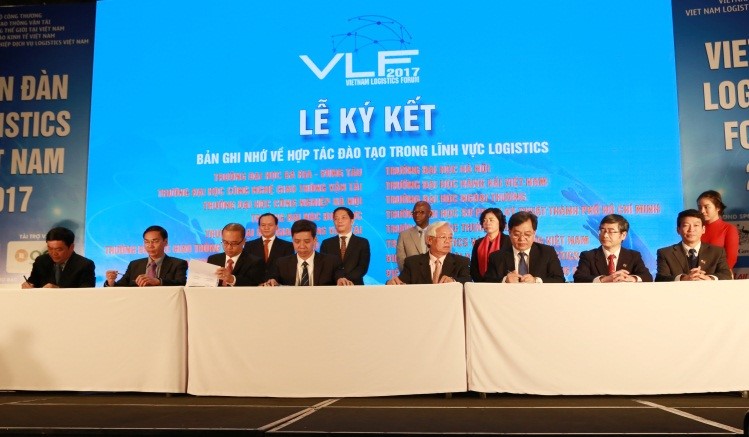 Attending Vietnam Logistics Forum and Signing MoU on Training Cooperation in Logistics