Within the framework of the visit and work at the University of Transport and Communications (UTC), on the morning of September 16, 2022, Prof. Dr. Michael Lehmann, Erfurt University of Applied Sciences, Germany, Chairman of the International Union of Railways, started a series of public lectures on major science and technology issues in the country with a lecture on high-speed railway development experience in Germany, Japan and experiences for Vietnam.
Participating in the public lecture were representatives of the Faculty of Civil Engineering, Department of Railway Engineering, Faculty of Transport Economics, Vietnam-German Transport Research Center, Department of International Cooperation and Development Studies and many lecturers, students of the UTC. Through the MS Teams platform conducted by the UTC E-Learning Center, the lecture attracted special attention and participation from more than a hundred scientists, managers, and experts in the field of railway transport and high-speed railway technology from universities, research institutes, relevant agencies, and state management agencies in the field of railways such as Thuy Loi University, Hanoi University of Civil Engineering, Hanoi Department of Transport, Ho Chi Minh City Department of Transport, Ho Chi Minh City Metro…
The lecture took place for nearly 3 hours with the enthusiastic sharing of Prof. Dr. Michael Lehmann. In his lecture, Prof. Lehmann summed up the lessons of success and failure of high-speed railway models in the world and suggested preparations for policy and development strategies for the high-speed railways in Vietnam. He also exchanged his personal experiences with the core issues of high-speed railways in Vietnam such as the selection of train speed, the training of staff and the preparation of the technology platform for the high-speed railways. The lecture with both basic and professional knowledge has provided relevant units in Vietnam with new perspectives on expertise for the construction and development of the country's railway system.
At the end of the lecture, Assoc. Prof. Dr. Ngo Van Minh, Deputy Director of International Cooperation & Development Studies Department, on behalf of the University, would like to thank Prof. Dr. Michael Lehmann for giving the informative lecture and expressed the University's desire to continue to cooperate with the Professor in research projects and propose policies for Vietnam's transport industry in general as well as in the railway sector in particular.
Some photos at the public lecture event and during the visit of Prof. Lehmann in Vietnam: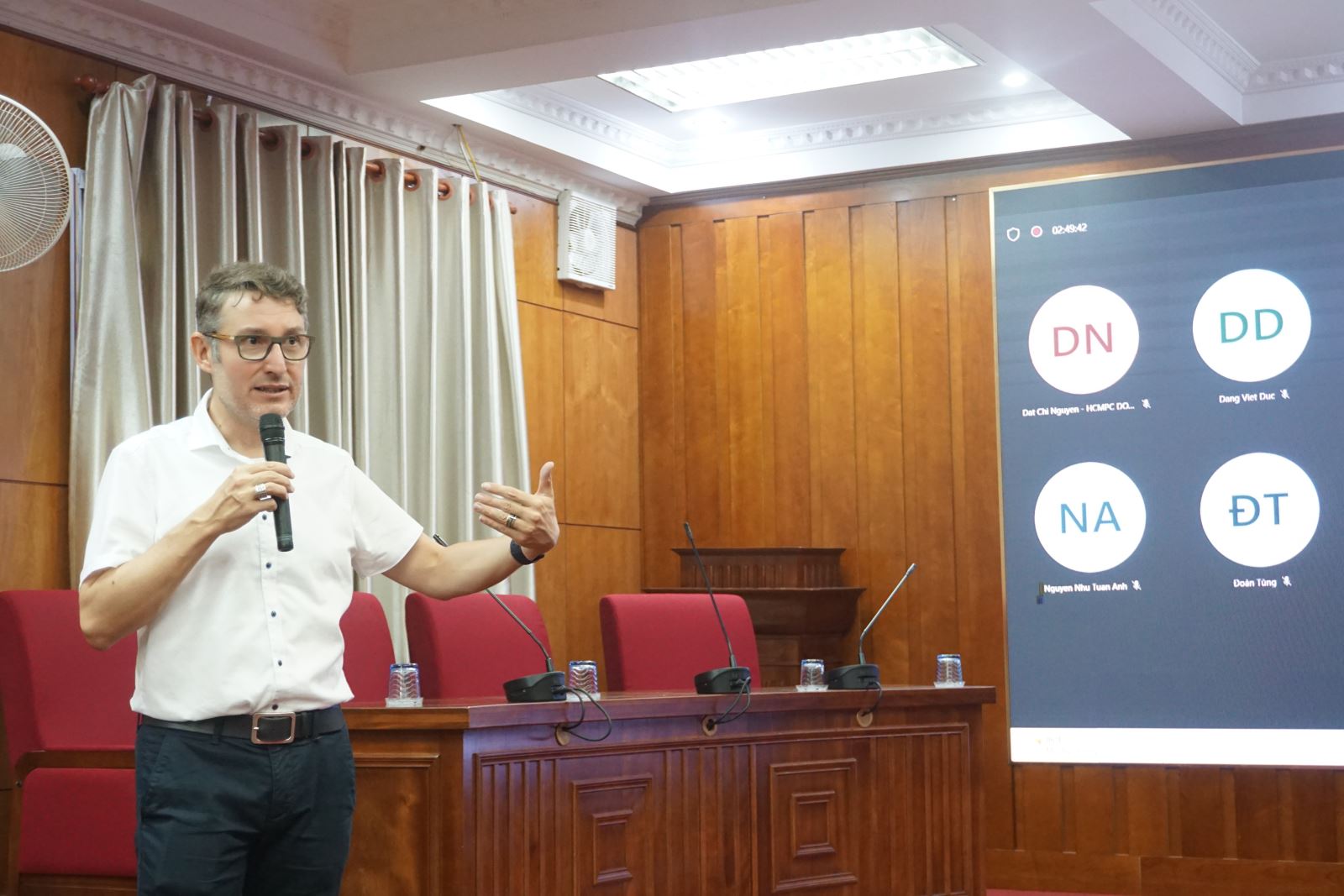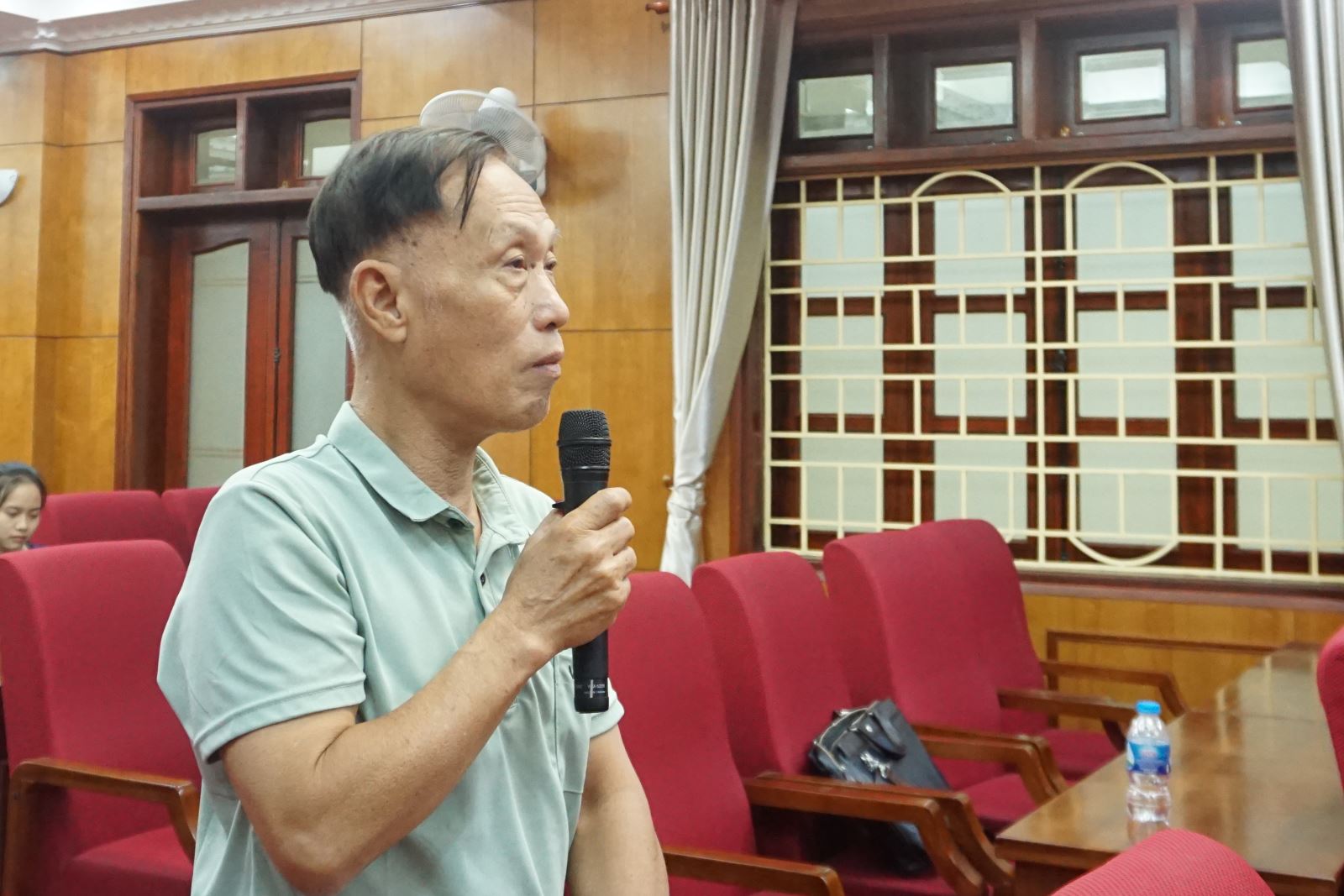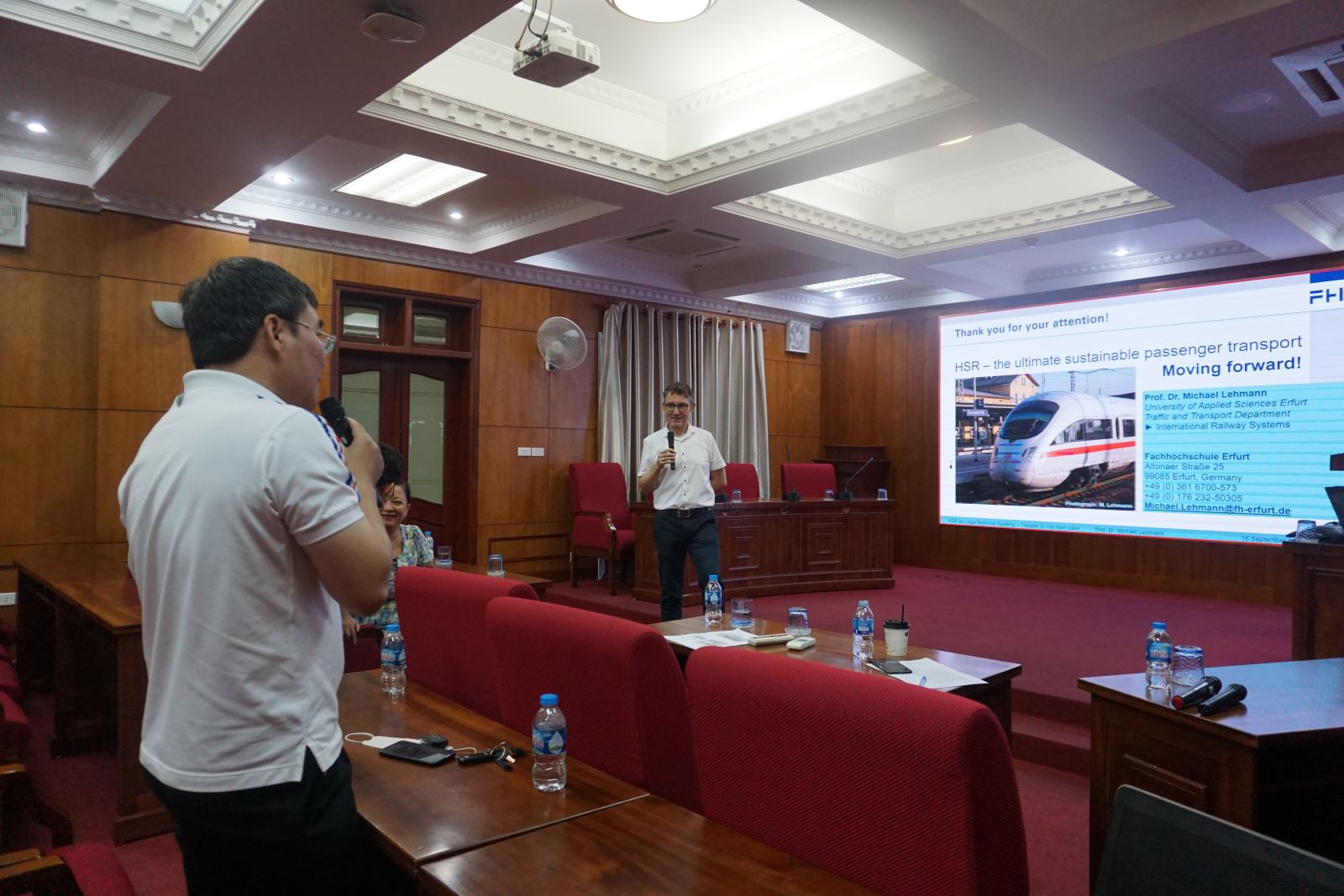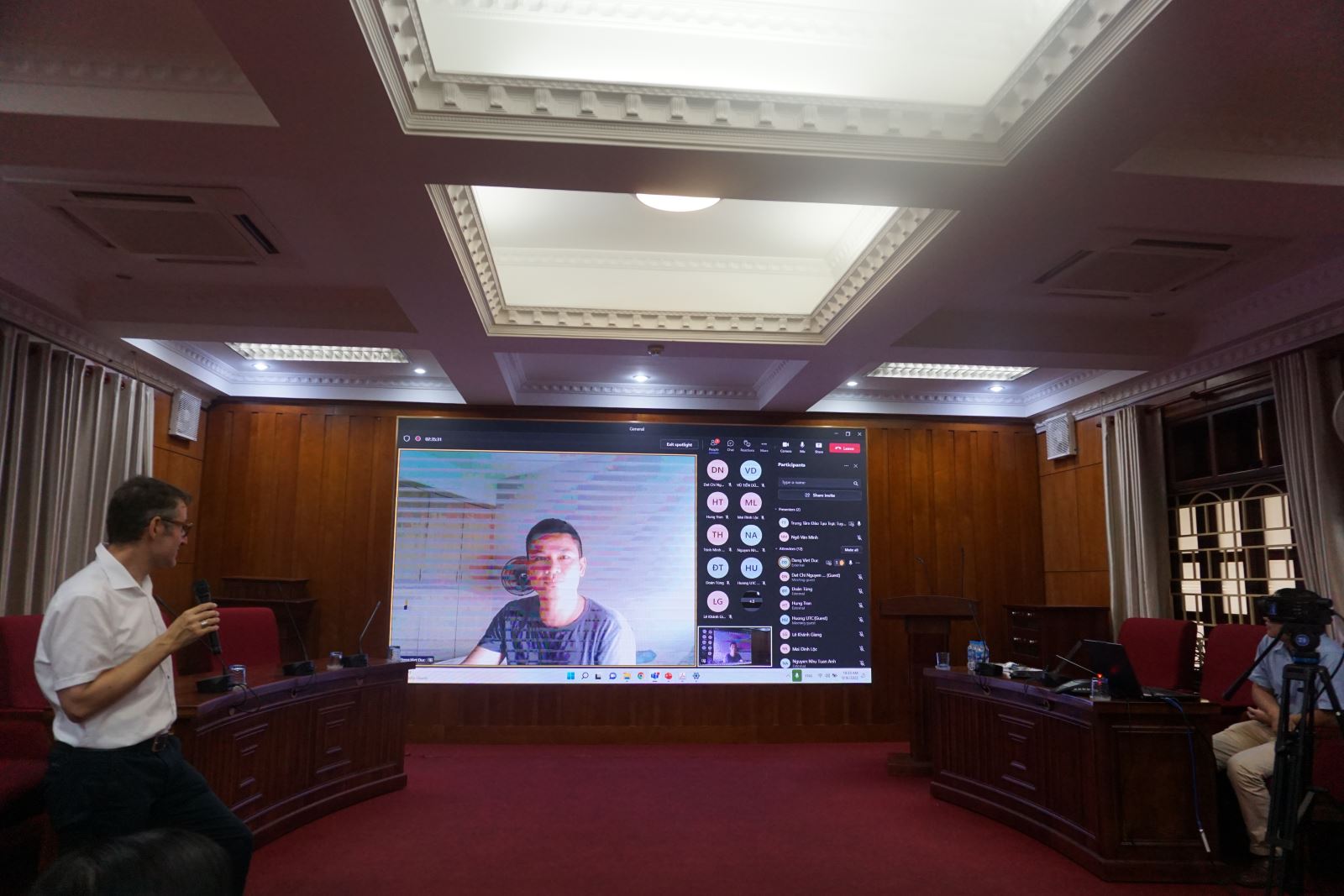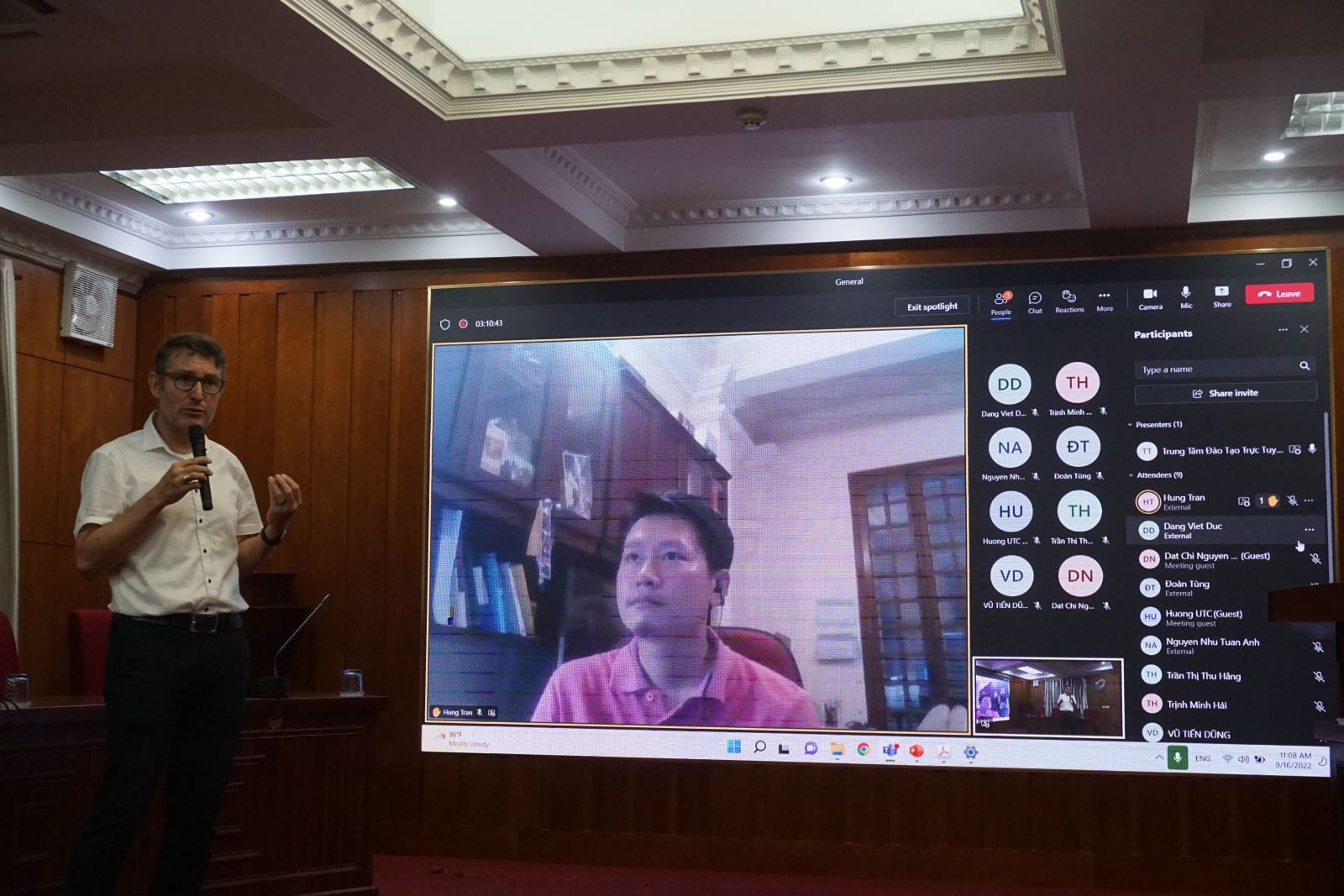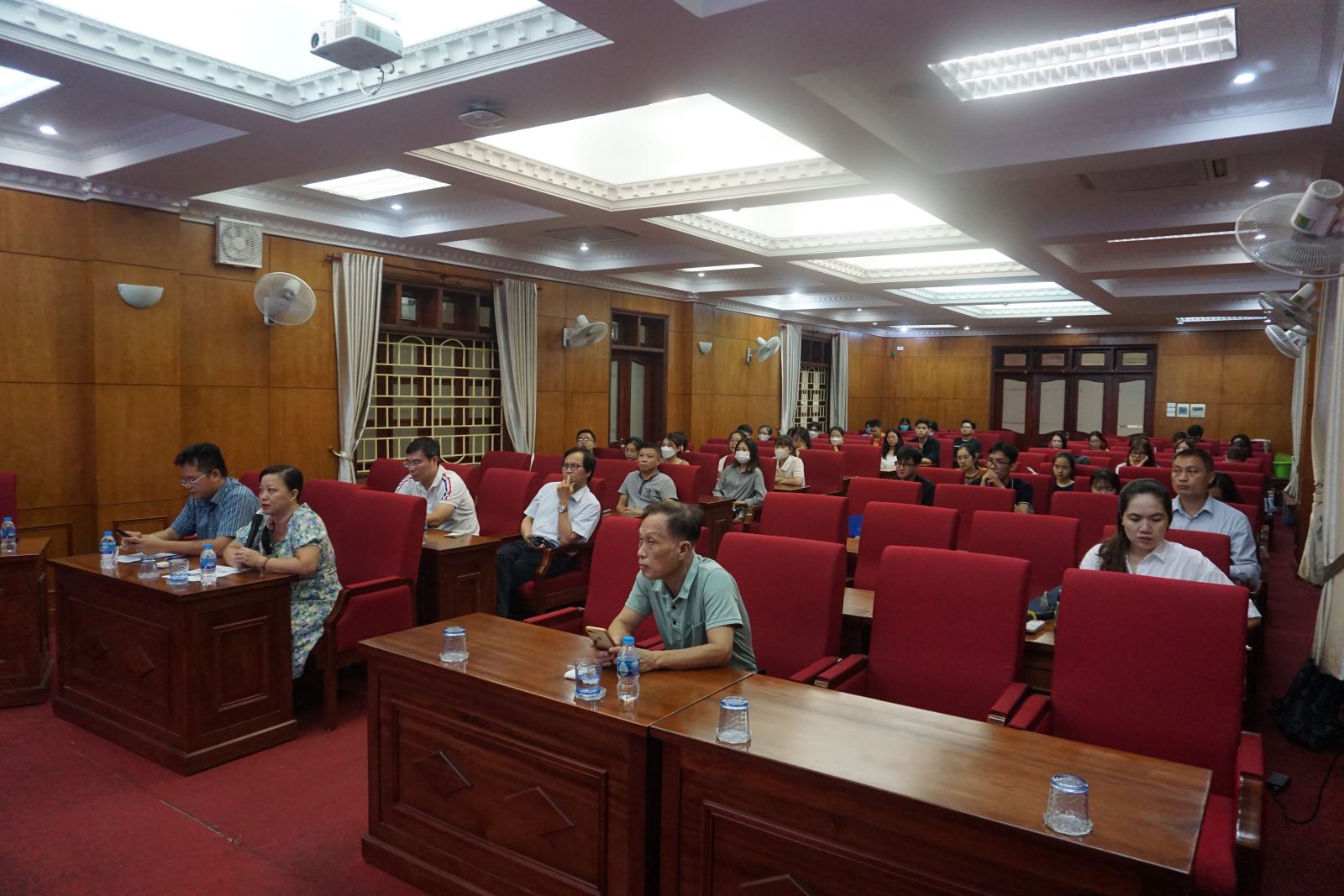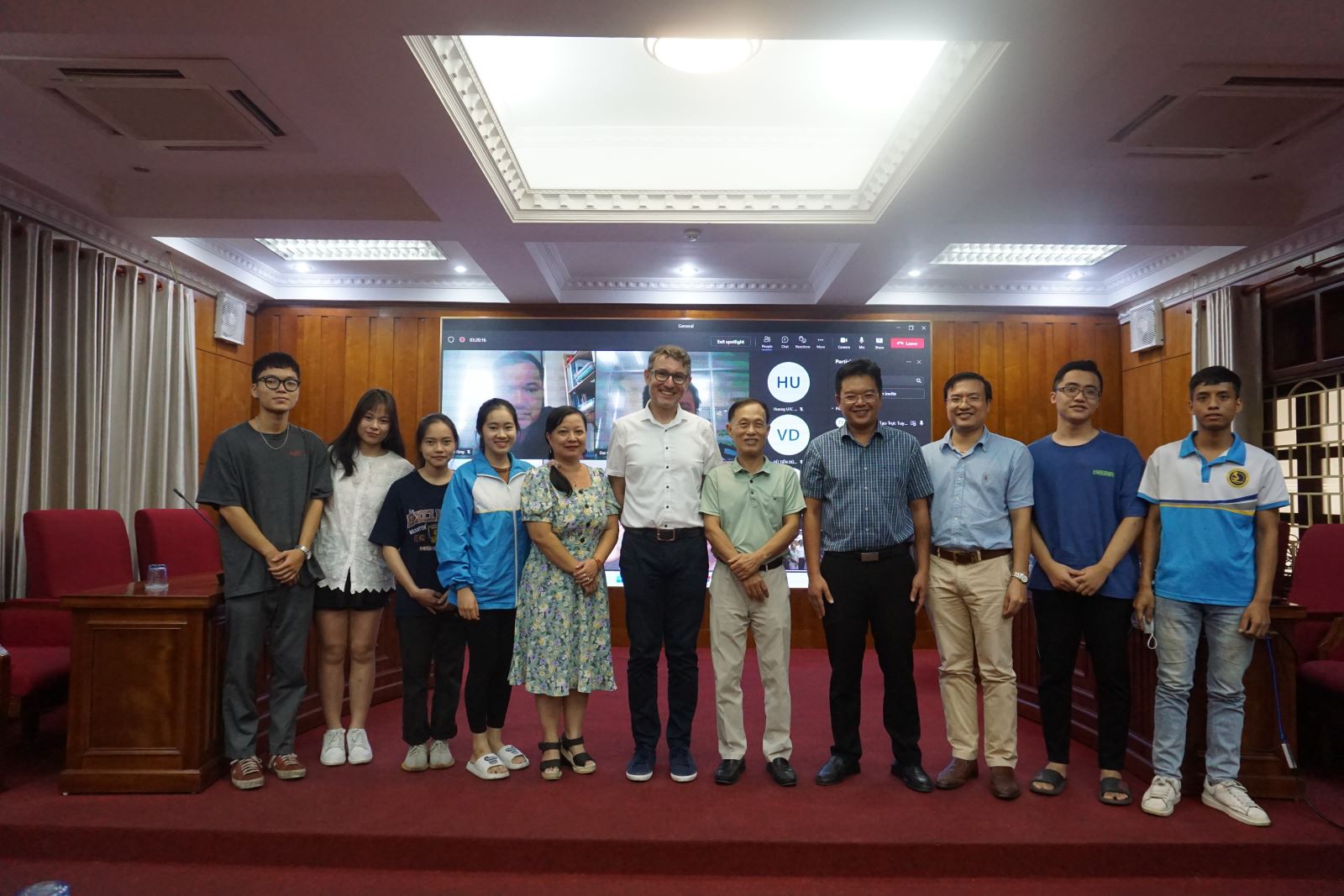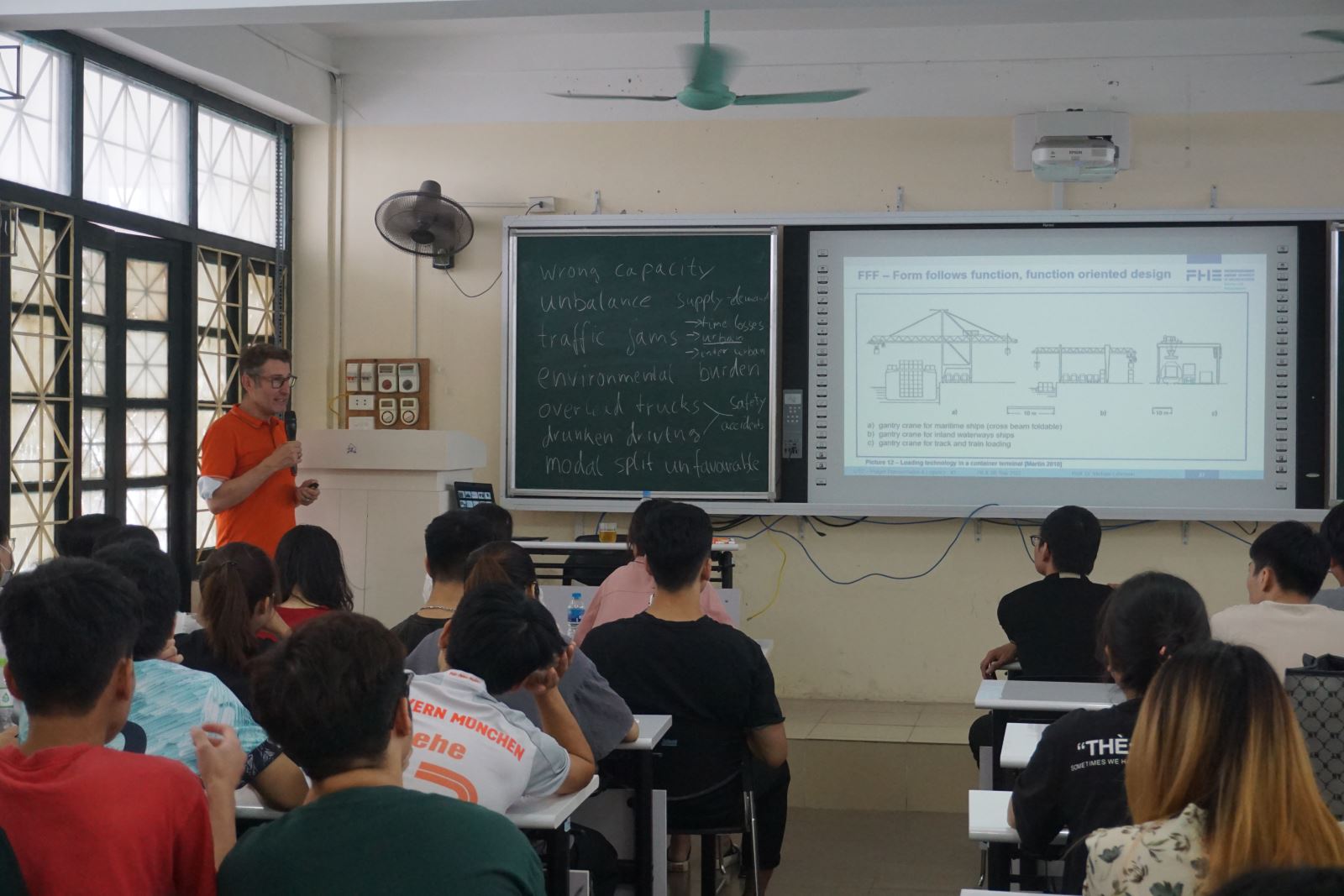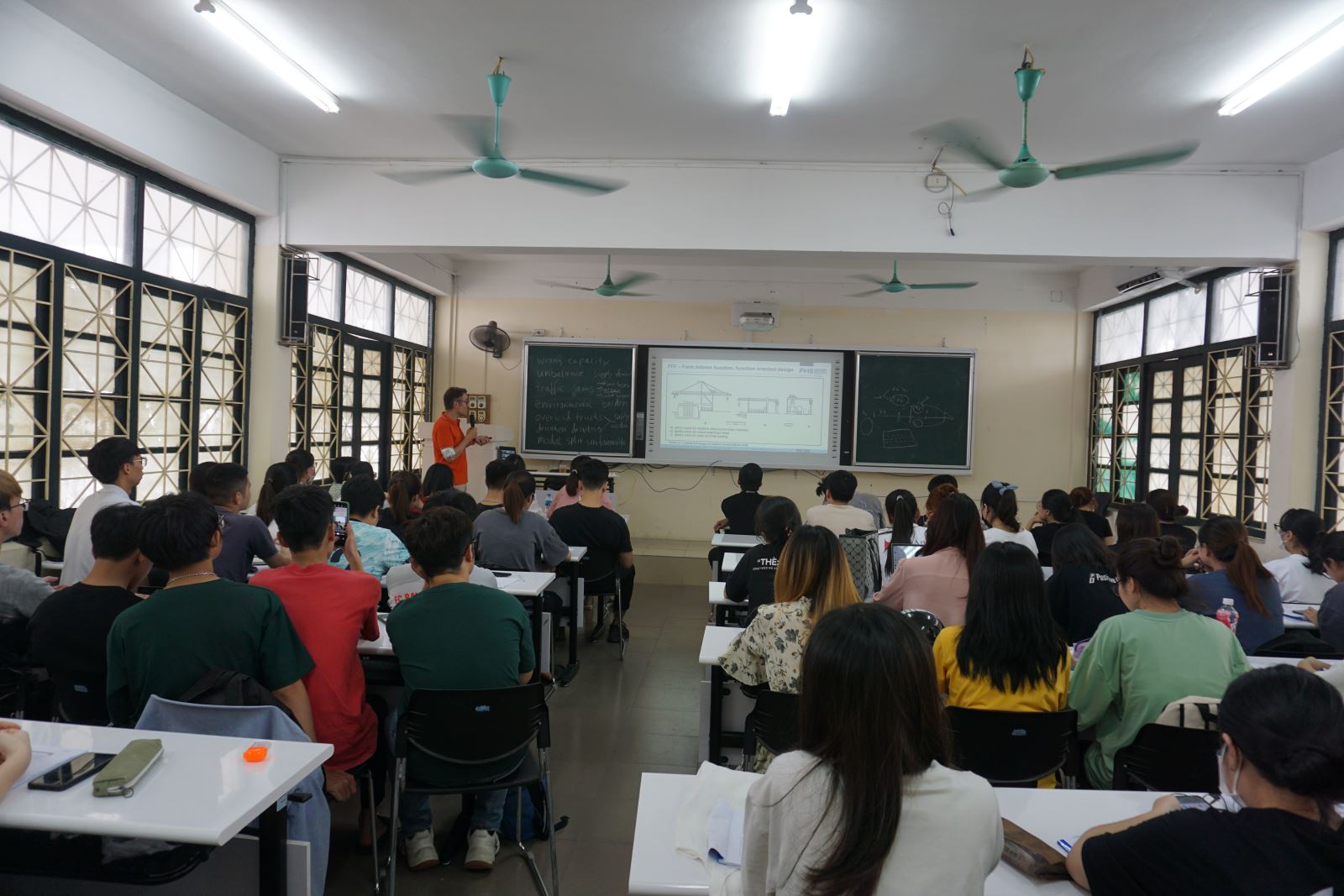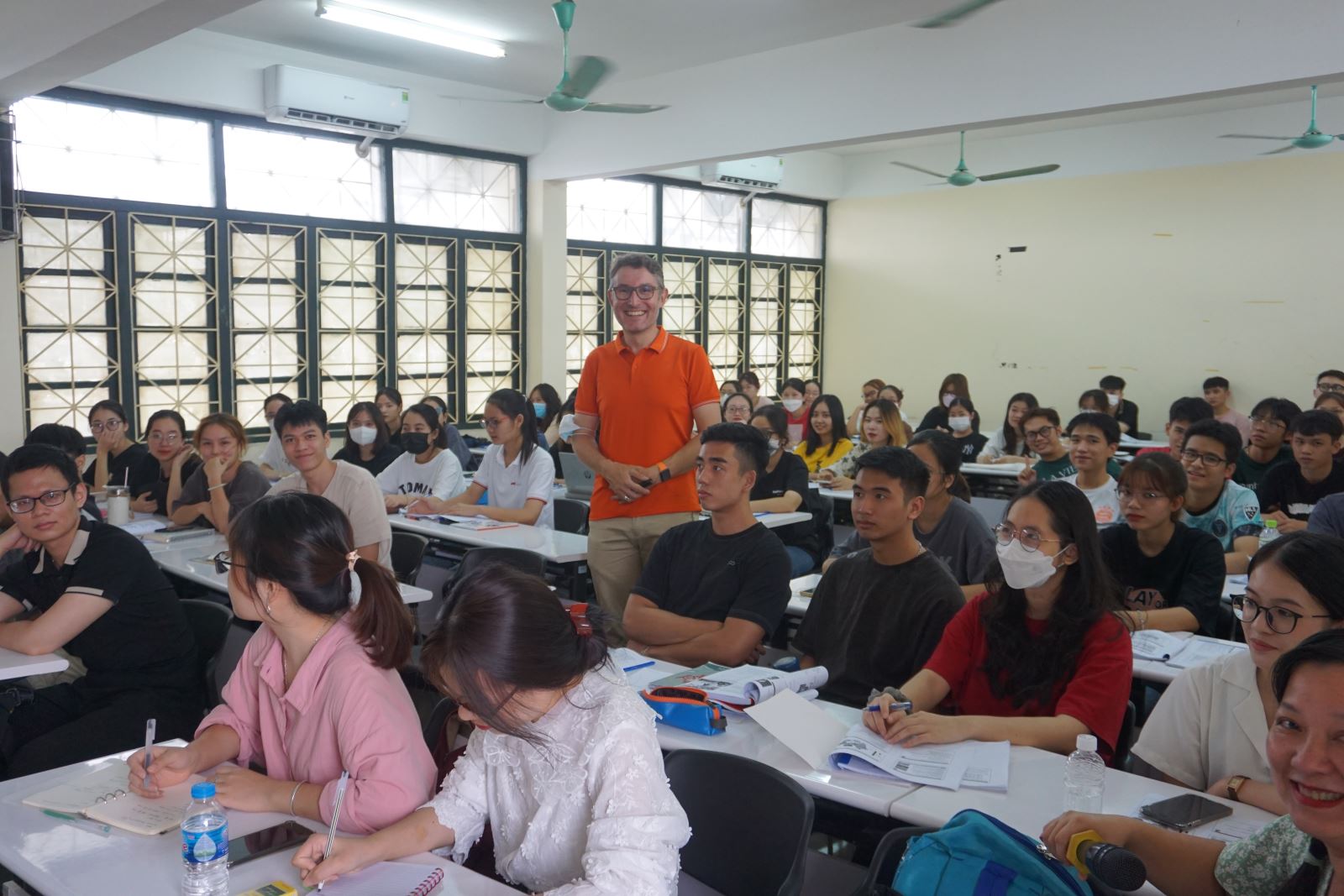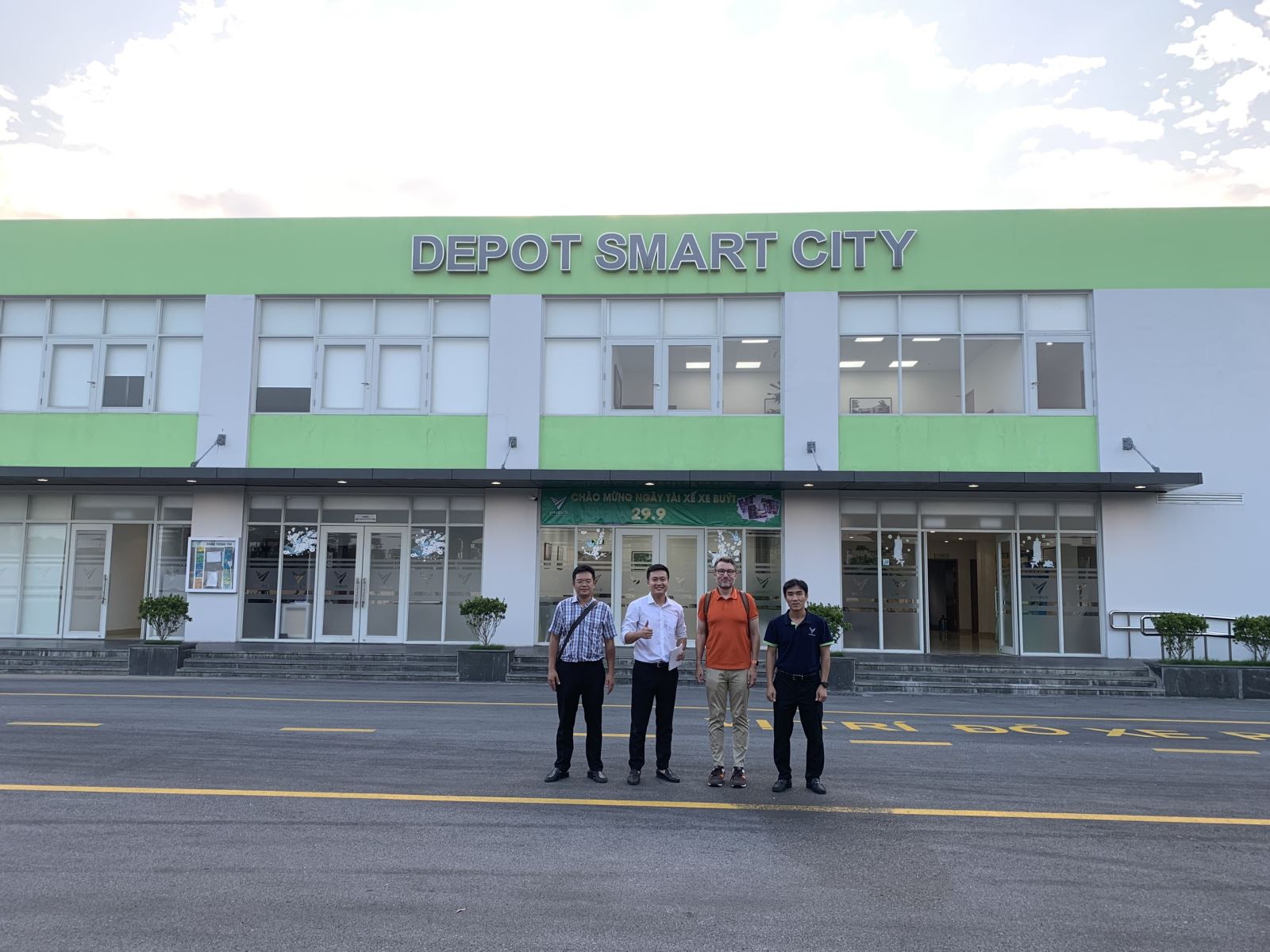 ICDS