From November 29 to December 7, 2022, the President of the University of Transport and Communications (UTC) joined the delegation of the Ministry of Education and Training accompanying the National Assembly Chairman of Vietnam to attend the Forum of Education and educational cooperation activities in Australia and New Zealand. In addition to the Forum program, Prof. Dr. Nguyen Ngoc Long also attended the working sessions of the delegation at the Ministry of Education and higher education institutions of the local countries.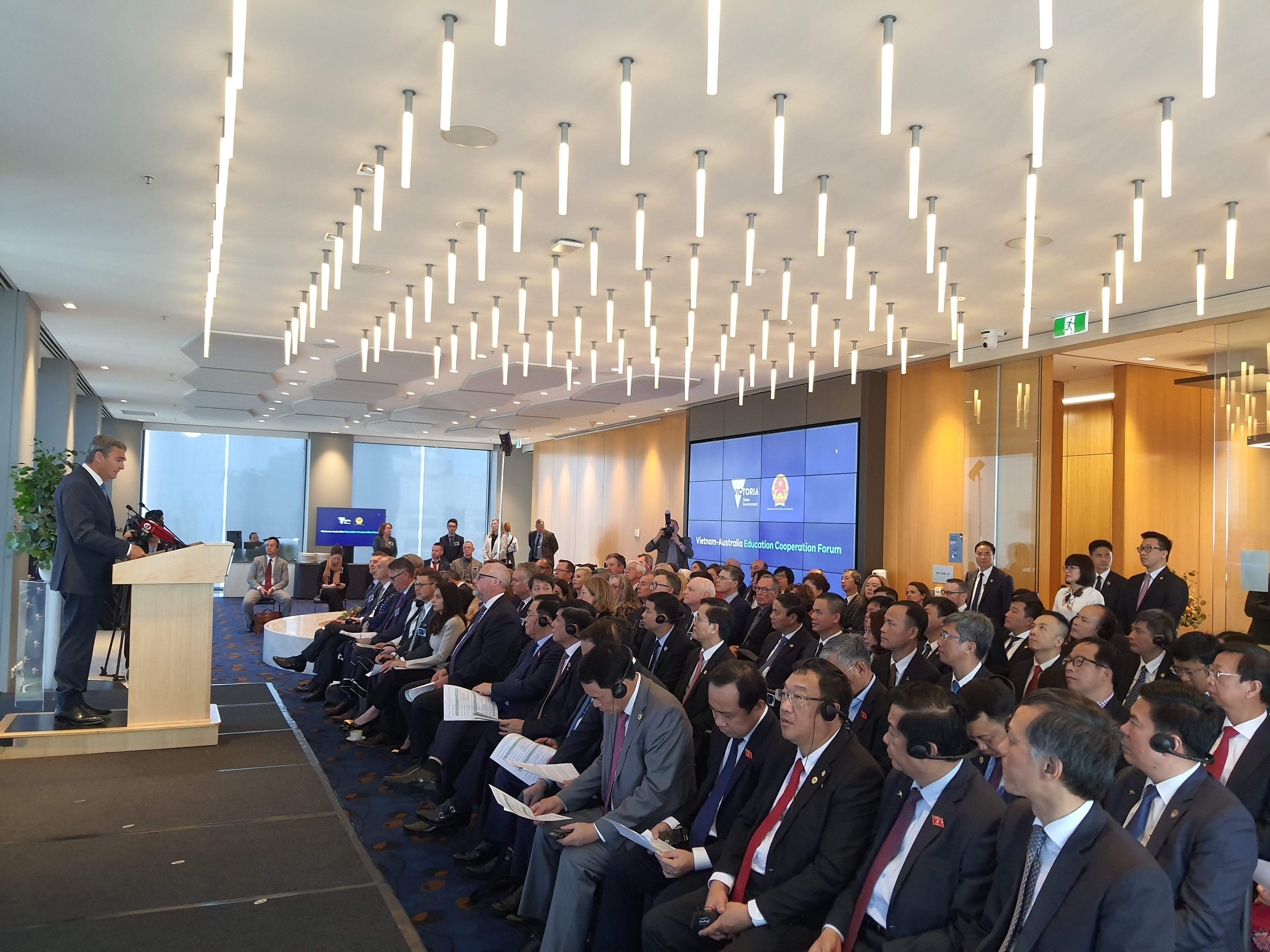 Vietnam-Australia Higher Education Forum focuses on the following topics: The relationship between higher education institutions and businesses; Strengthen the capacity of higher education institutions through exchange of lecturers, students and research cooperation; Transnational education models; Education quality assurance.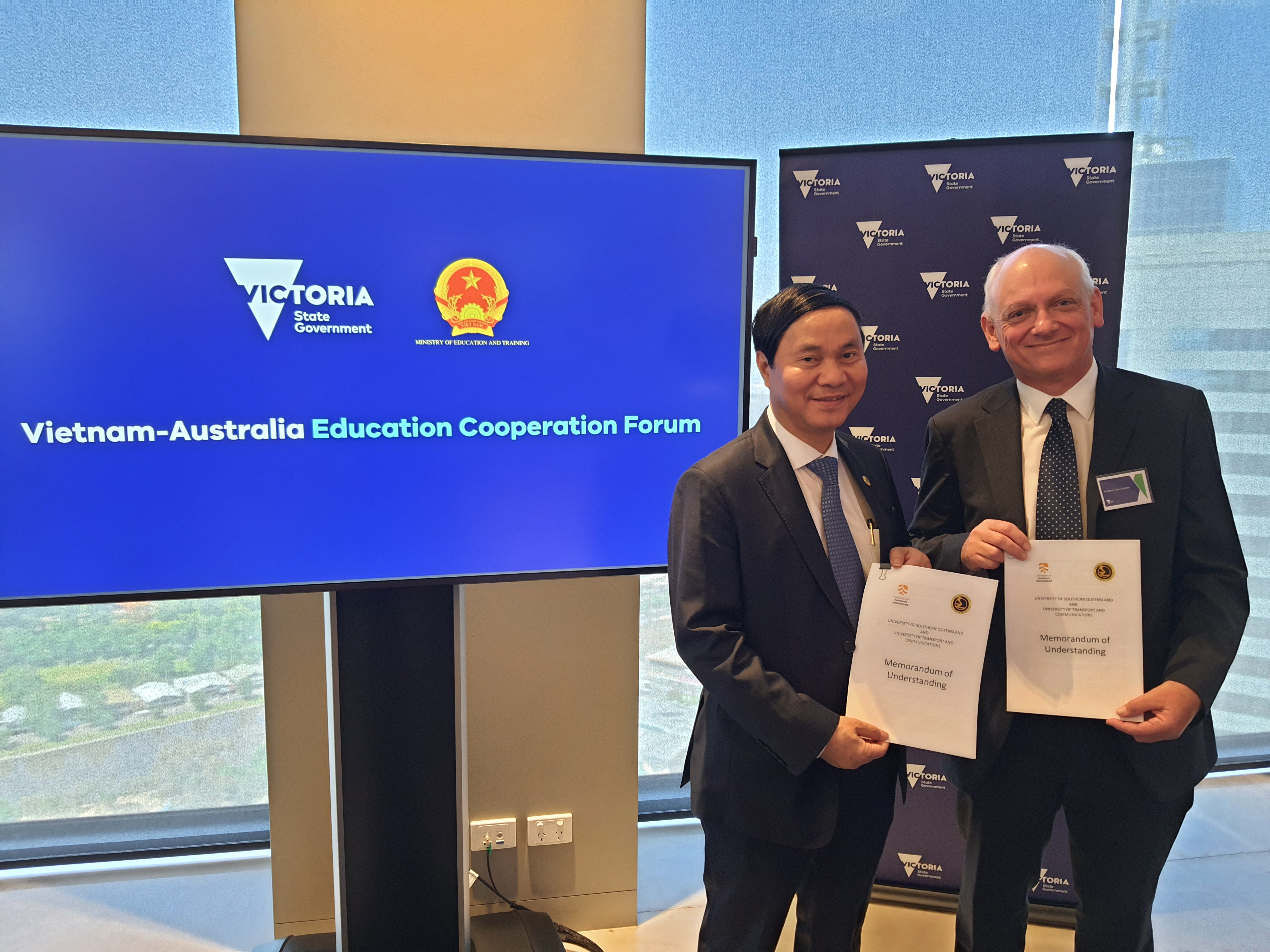 At the Forum, under the witness of National Assembly Chairman Vuong Dinh Hue and Australian Ambassador to Vietnam, Prof. Dr. Nguyen Ngoc Long and Prof. Glen Coleman – Vice President of University of Southern Queensland presented the signing of a cooperation agreement between two Presidents of the two universities. In the coming time, the two universities will promote cooperation in training, prioritize the implementation of online training programs, and propose joint scientific research projects on the application of artificial intelligence in construction health monitoring; application of FRP materials and application/use of waste materials in construction and repair, reinforcement of transport and infrastructure works, ....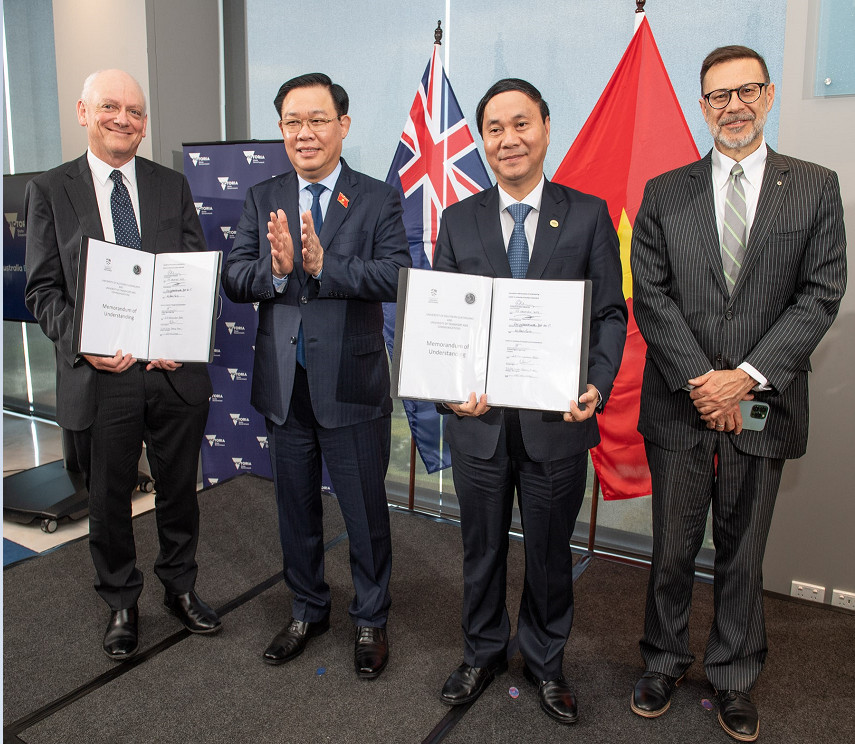 At the meeting with the Australian Department of Education, the education managers of Australia shared about the mechanism of funding for research activities of higher education institutions, scholarship and financial support policies for Australian students to study at university level and the mechanism to set up a business in the University or link between large enterprises and the University to commercialize research results, patent protection issues of a higher education institution…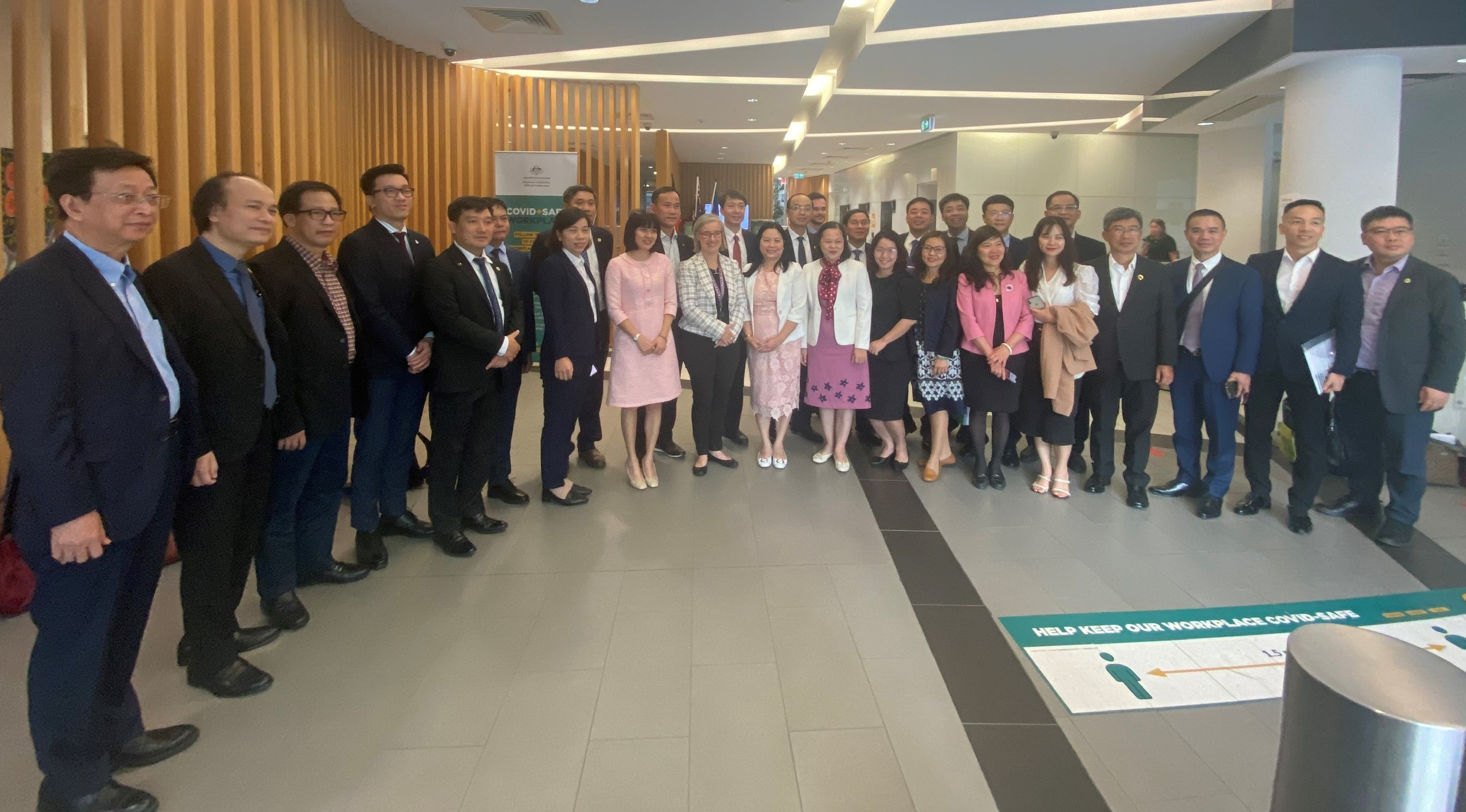 During the visit to the Australian National University (ANU) - Australia's top 1 university, the representative of ANU shared about the university autonomy process, the relationship between training institutions and industries, especially financing for research, commercialization of research by Australian higher education institutions in general.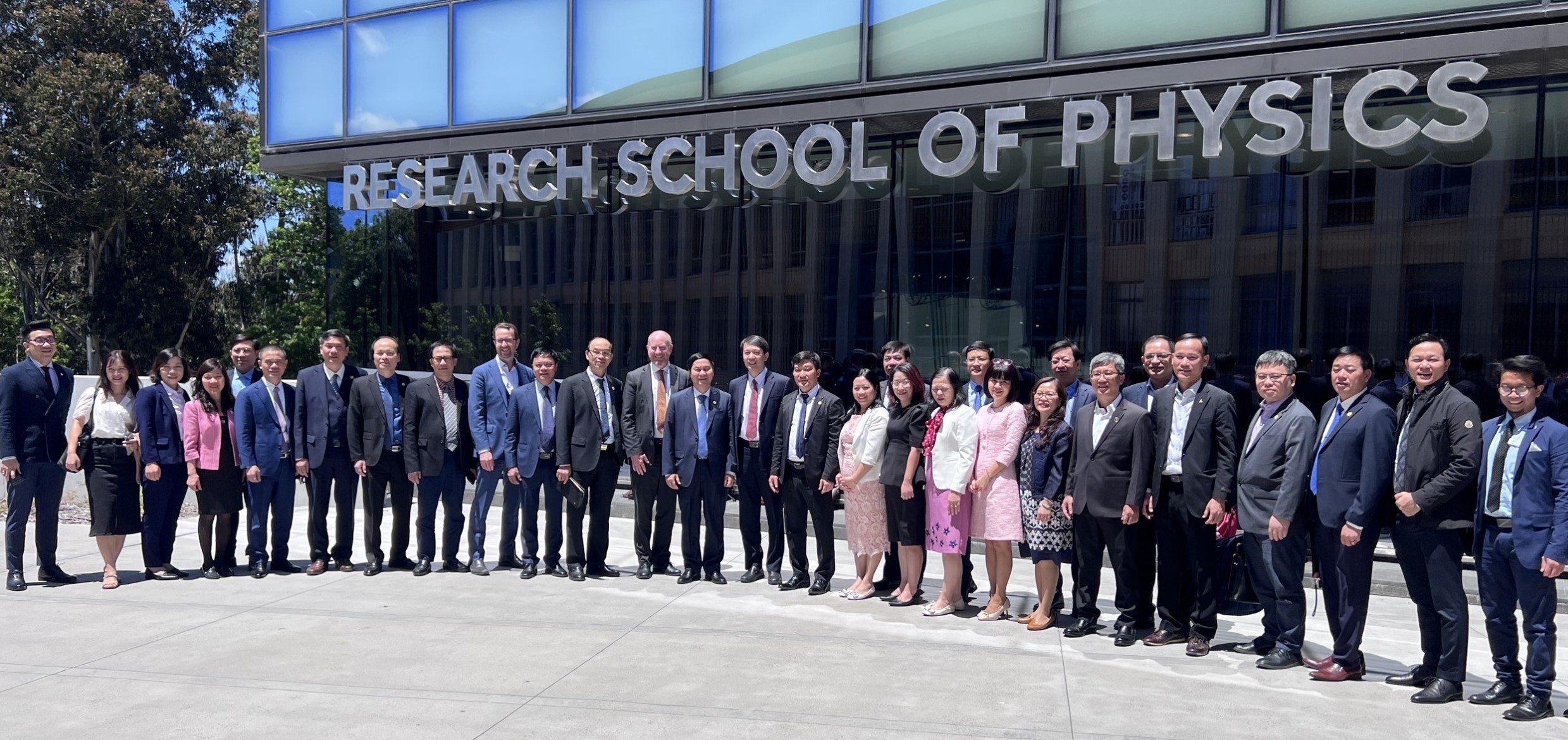 In New Zealand, President Nguyen Ngoc Long attended the Higher Education Forum of the two countries on the following topics: Promoting linkages between higher education institutions and industries; strengthening cooperation between higher education institutions of the two countries.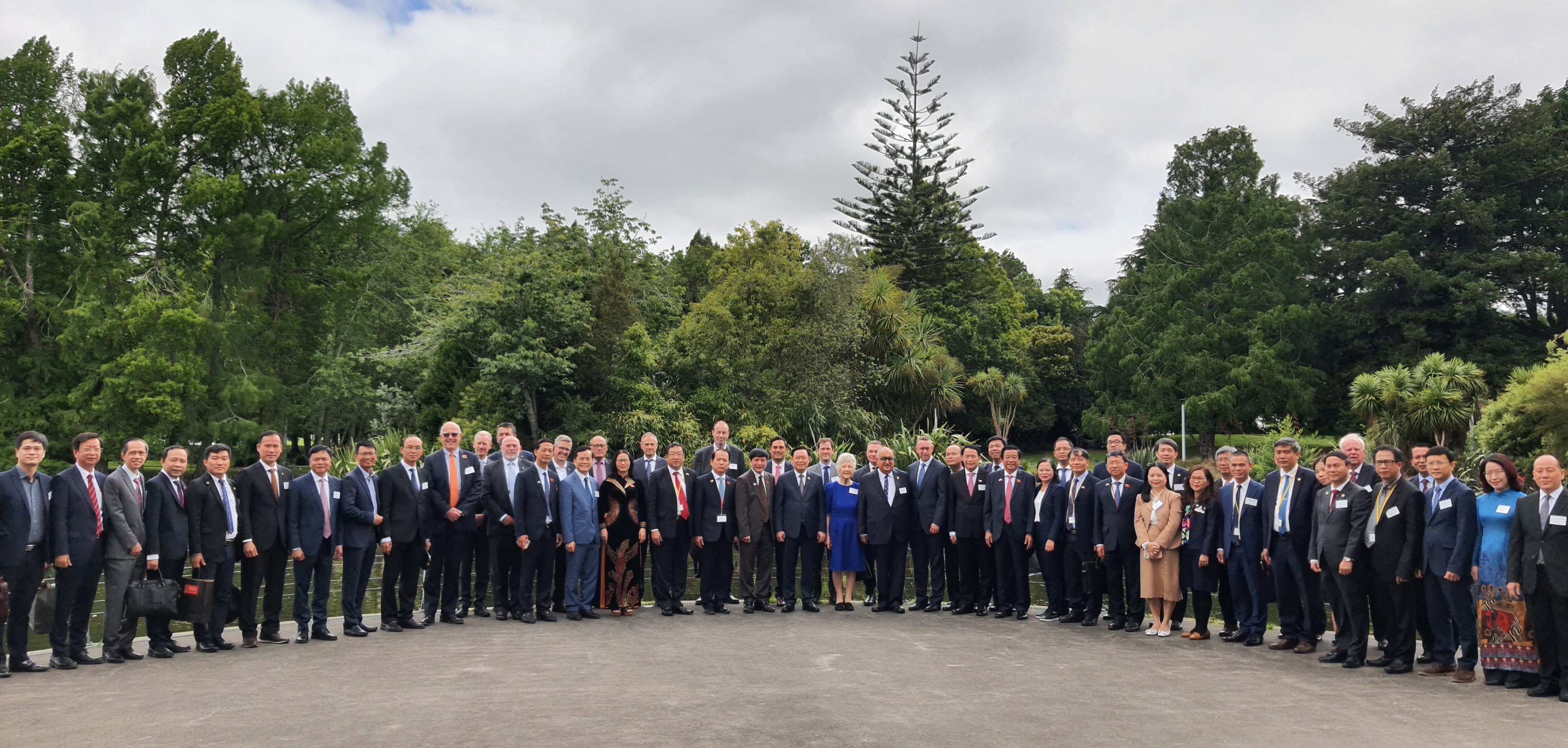 The final working program of the delegation took place at Victoria University, which is New Zealand's leading university. The university's administrators and researchers shared about the future university governance challenges, developing teaching/research activities in the university in a sustainable way.
With a full working schedule in a short period of time, the visit of the UTC's President helps to open the official cooperation relationship of the UTC with higher education institutions in Australia and New Zealand.
ICDS